VIDEO: Kyle Larson Lets Loose His Anger in an Interview for the Ages After Apparent Injustice
Published 04/30/2022, 4:20 AM EDT

Follow Us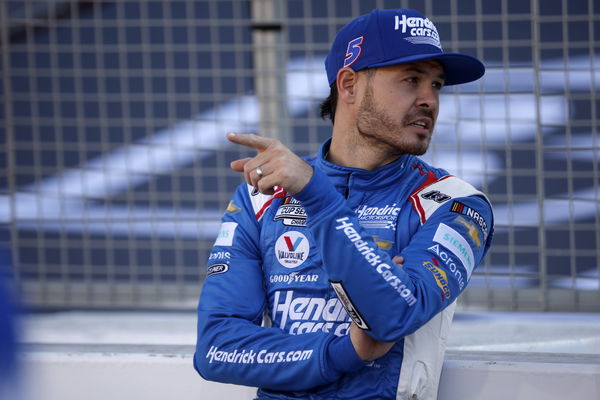 You'd have a hard time finding a clip of NASCAR star Kyle Larson losing his cool and letting his frustrations come to the surface. Not that it hasn't happened before, but it doesn't happen a lot.
However, there's a new addition to the small vault of clips of the Hendrick Motorsports driver losing his temper.
This was after something that happened in the recent World of Outlaws Late Model Series race. The thing is, Larson was on double-duty in this event, taking part in the Late Model as well as the Sprint Car.
ADVERTISEMENT
Article continues below this ad
But because of that very reason, he got late to the staging for the main event of the Late Model, for which he was penalized and sent to the back of the pack. And although he became the star of the show by making some quick places, a flat prevented him from contending for the win on the final lap.
All of this frustration accumulated and burst out in an interview for the ages.
"Yeah, it would have been a lot easier if I didn't have to come from the tail. I'm the only guy doing double duty here. So there's a lot of s**t I gotta get done to get my stuff ready. And it's no wonder that you got teams like Mark Richards pulling off the tour," Larson said.
"I'm glad, the Outlaws made a good decision there to put on a show for you fans. Thank you crowd for coming out. Hopefully, we can put on another show."
Kyle Larson admits being sent to the back "wasn't fun"
In another interview, the defending Cup champion was asked whether being sent to the back was fun. "No, it wasn't fun. I'm sure it was fun for fans. Just, whatever, whatever," Larson said.
ADVERTISEMENT
Article continues below this ad
When questioned about whether starting from the back gives him any extra motivation, the Hendrick driver said, "I guess, I mean, a little bit, it doesn't matter."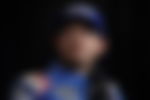 After the announcement of him taking part in the Sprint Car as well as the Late Model series, Kyle Larson had expressed his concerns about taking on the two-headed monster on the same schedule.
ADVERTISEMENT
Article continues below this ad
"That will be my first time doing double duty with a Sprint Car and a Late Model, so it takes a way different driving style," Larson said. "That will probably be a little bit hard to adjust to."