VIDEO: Kyle Larson's Son Cheekily Fires His Driver Coach
Published 05/02/2022, 7:00 AM EDT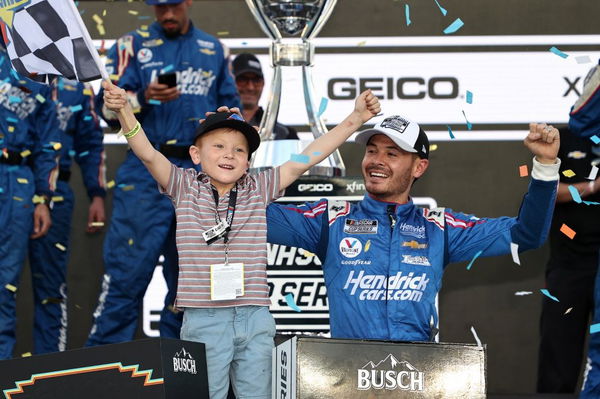 Kyle Larson has been a very busy man in 2022. What with juggling his NASCAR Cup Series duties along with his dirt racing activities. Somehow, he is still able to spend some time with his family and train the next generation of Larsons. Recently, he was at the Millbridge Speedway with his son Owen, training him.
In Larson's latest YouTube vlog, the father-son duo were at the track and analyzing Larson Jr's race. Owen observed that he found the line where he had a brush with the wall, much to his father's confusion. The boy later clarified that it was from last year and the marks were still there.
ADVERTISEMENT
Article continues below this ad
Later on, while getting Owen kitted up, Kyle kept making mistakes because he was nervous in front of the camera. When the boy was on track, he qualified 2nd and admitted to his dad that he could have been smoother. Even Clint Bowyer and Kyle Busch dropped by to help a bit, as they watched their own sons race.
ADVERTISEMENT
Article continues below this ad
There was a funny incident involving Kyle Larson's son
Later on, Owen Larson had a meeting with his driver coach and discussed his race. He jokingly fired the coach after finishing second in the race. Later on, he had an argument with his crew chief on where to overtake. Father Kyle Larson and his crew chief agreed that the bottom lane was the best, but Owen thought the top line was fast. They then pointed out that the boy only overtook on top during the restarts.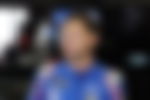 Sadly, the boy did not win his race, and his father pointed out that his car was too loose. In the end, Larson Jr finished 5th, but his father thought that it was a good day in the office. Nevertheless, they strategized on what exactly they could do to fix his issue of getting loose.
ADVERTISEMENT
Article continues below this ad
WATCH THIS STORY: NASCARs Greatest Conman, Who Drove With Dale Earnhardt, Breaks His Silence After 40 Years