VIDEO: Ryan Blaney Reacts to NASCAR "Save of the Year" By Kyle Larson in Kansas
Published 05/21/2022, 10:30 AM EDT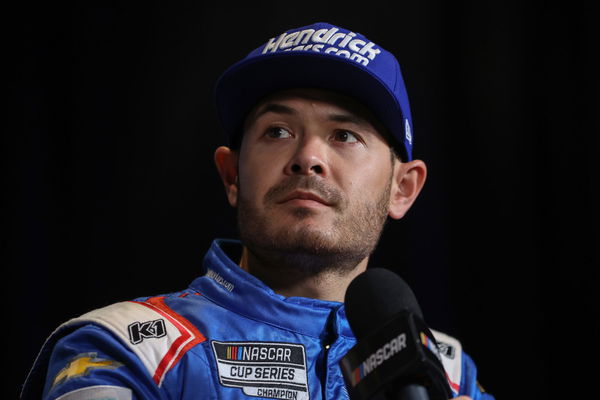 During the NASCAR Cup Series race at the Kansas Speedway, Kyle Larson had an adventurous time. Just as he moved past Kurt Busch, he lost the back end of his car and slid sideways. The car's rear then tapped the barrier lightly, before Larson wrestled the car back under control. Somewhere behind him, Penske driver Ryan Blaney got a front-row seat to the epic save.
Suffice to say, he was thoroughly impressed with Larson's reflexes on the track. It is also worth mentioning that the commentary team called it the 'save of the year'. The #12 driver said on his team radio, "Pretty impressive save by the #5. Saw the whole thing. Pretty awesome actually."
ADVERTISEMENT
Article continues below this ad
Unfortunately for the Hendrick Motorsports driver, it only served to heat up his rear tyres too much. As a result, the team advised him to just keep going and cool the rear tyres down.
How did Kyle Larson and Ryan Blaney perform in the Kansas race?
ADVERTISEMENT
Article continues below this ad
Despite the hiccup, the defending champion was able to rally forth and finish in 2nd place. In the process, he split both the Busch siblings, with Kurt winning and Kyle in 3rd. Meanwhile, poor old Ryan Blaney could only muster a disappointing 12th place during the race.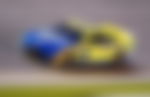 Now, the paddock is awaiting the coming weekend's race at the Texas Motor Speedway; the NASCAR All-Star race is kicking off and this is an important non-championship race. The winner of this race will receive a cash prize of $1 million and considerable bragging rights.
ADVERTISEMENT
Article continues below this ad
WATCH STORY: From Kurt Busch's "F**ked Up" Rant to Kyle Larson's Tire Blowout: Dover Highlights"
Admittedly, Blaney will be under a bit of pressure to try and win a race this season. The Playoff seats are slowly filling up, and he is running out of races. Already, his teammates, Joey Logano and Austin Cindric have booked their berths. So now, the onus is on him to try and join them in the Playoffs.