VIDEO: Unseen Footage of Scary NASCAR Crash Missed by the Broadcasters, FOX, Amidst Ongoing Argument
Published 06/19/2022, 3:04 PM EDT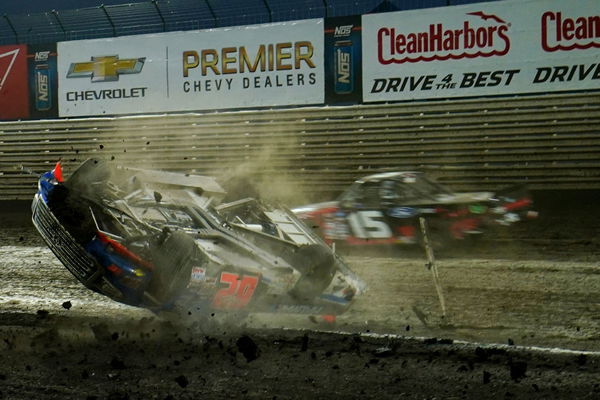 At this point, FOX Sports missing key events in a NASCAR race has become normal. The broadcasting of things has been quite poor this season, of which an example was the Truck race in Knoxville.
ADVERTISEMENT
Article continues below this ad
During the race, Jessica Friesen suffered a major crash that meant her truck flipped as it hit the brim. However, this was missed by the cameras of the broadcasters.
This flip, though, was caught by the camera of a fan watching the race in the stands.
ADVERTISEMENT
Article continues below this ad
And not just that, the cameras also missed Brett Moffitt going on the side against the wall, almost leading to another flip during a restart.
While Friesen did continue to run the race despite her flip, it was without a doubt an event that fans would've wanted to see on the live broadcast because if not for the fan-recorded video or the mentions on social media, nobody would've known what happened for a while.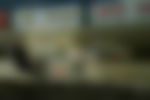 WATCH STORY: From Chase Elliott to Kevin Harvick: Ross Chastain's Greatest NASCAR Feuds
Who won the NASCAR Truck race at Knoxville?
It was Todd Gilliland who gave his father, David Gilliland, an early Father's Day present by winning the truck race at Knoxville. "I told him when the race started, all I want for Father's Day is that trophy," the elder Gilliland said.
"We'll be taking it home on the plane with us." 
ADVERTISEMENT
Article continues below this ad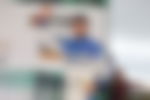 Gilliland emphasized how much he loves the trucks, that it felt like he has "ran here forever," which makes coming back to the Truck Series and winning a race something "so special." 
He added how the Cup Series is tough as it is racing every single week.
ADVERTISEMENT
Article continues below this ad
"I've had like a million people ask me, 'Is this really what you want to do on your off week?,'" he continued, "Absolutely. Nothing beats racing. I tell everyone I'm young, and I wish I could do this every single week of the year."