VIDEO: When Tony Stewart Sent Kyle Busch Airborne in Mega Crash at the Daytona International Speedway
Published 08/28/2021, 3:54 PM EDT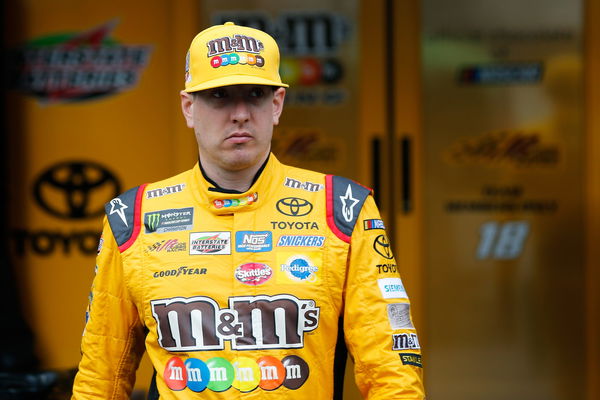 ---
---
Back in 2009, Tony Stewart drew the ire of Kyle Busch at the Daytona International Speedway. The two of them were battling for the lead with Busch ahead and Stewart tailing him. Unfortunately, the Stewart-Haas Racing driver got a little too close and ended up tagging the Joe Gibbs Racing driver.
ADVERTISEMENT
Article continues below this ad
It was a hard impact, that sent Kyle Busch nearly airborne. The ride got even worse for the driver, as another car rear-ended him and that was enough to trigger a multi-car crash. On the bright side, Busch was able to clamber out and walk away, even though he had the hardest hit.
ADVERTISEMENT
Article continues below this ad
Initially, the #18 driver was 2nd on the track, but he got a great run on Stewart and overtook him for the lead. However, when Stewart went to attack, Busch blocked him once and tried to do it a second time. Unfortunately, Tony Stewart hooked him and that was all he wrote.
ADVERTISEMENT
Article continues below this ad
What else happened to Kyle Busch during the race?
For the most part, several drivers did a good job of dodging Busch. Unfortunately, Kasey Kahne in the #9 car could not avoid him and rammed into his rear. From that point onwards, there was nothing but carnage, as more and more cars got involved and wrecked heavily. There were a lucky couple of drivers, who managed to escape, but they were few and far in-between.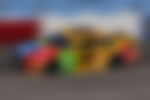 To further rub salt in the wound, Stewart went on to win the race, his second win of 4 in that year. Behind him on the track were Jimmie Johnson and Denny Hamlin, with Carl Edwards and Kurt Busch completing the Top 5. Marcos Ambrose, Brian Vickers, Matt Kenseth, Juan Pablo Montoya and Elliott Sadler rounded out the Top 10. Although it would have been bitter to see Stewart win, Busch was vindicated when the Stewart-haas driver finished 6th, with Jimmie Johnson ending up as the champion.
ADVERTISEMENT
Article continues below this ad