"Want Better Consistency Through the Season": Hendrick Motorsports Seemingly Criticizes Kyle Larson as It Lays Out Goals for 2023 Season
Published 01/07/2023, 5:00 AM EST

Follow Us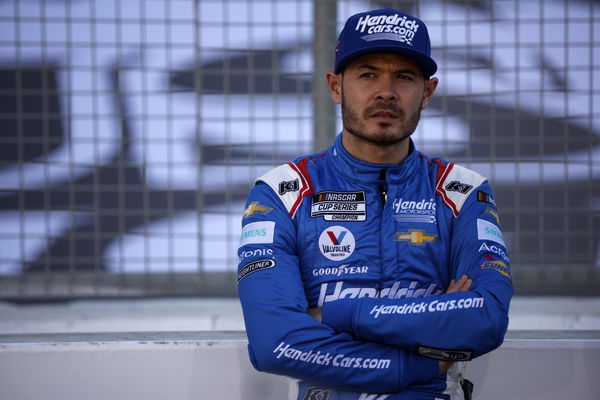 Hendrick Motorsports is, arguably, the most successful team in the last 30 years, if not in the history of NASCAR. But with that kind of success also comes the risk of complacency. The team, however, has been very tactful about it, not letting all those wins go to their "head."
2022 might not have been a trophy-rich season for the team. But by no means was it a bad season. In the Cup Series, the most wins were racked up by Chase Elliott. If not for the incident with Ross Chastain at Phoenix during Championship 4, they might have gone on to win the title.
ADVERTISEMENT
Article continues below this ad
With 11 wins, and three drivers finishing in the top 10 (including Elliott's 4th-place finish), it was objectively a good season. And Jeff Andrews, the Team President and General Manager, agrees.
Hendrick Motorsports lays out a roadmap for 2023
In an interview released by the team's website, he said, "We want to continue to advance our race teams and our performance. I think as we saw at the start of 2022 there were some teams that came out of the box and were strong. We were one of those teams."
At the same time, he impressed the need for consistency, saying, "One of the things we want to try to work on is better consistency through the season. Now that our drivers and crew chiefs have had a season under their belt in this (Next Gen) car, there are certainly a lot of things we are working on here in the offseason to do that."
He laid out a framework for how HMS would be approaching 2023, adding, "As a company, our goal we always have is to win races and to get our cars into the playoffs. Your ultimate goal is to have all four of your cars in the Championship 4 but it is a tough industry. […] Certainly, something to put on the board right now is to have all four of our cars in the Round of 8 and at least two of our cars in the Championship 4 at Phoenix."
Both those objectives could have been achieved in 2022 as well. This shows how strong their performances have been. It's unlikely they'd fall too far from what they have set out to achieve in 2023.
Xfinity Series is also under consideration
2022 also meant a return for the historic team to the Xfinity Series stage. The last HMS car to run in the Series was Tony Stewart's in 2009, when he raced at Daytona. But since that race, it had been more than 10 years since an HMS car participated.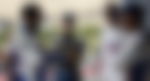 ADVERTISEMENT
Article continues below this ad
HMS has been in partnership with Dale Earnhardt Jr's JR Motorsport for its participation in Xfinity, for a while now. But 2022 changed the status quo as HMS fielded its car 4 times during the course of the season.
They had fairly good results too. The #17 had 3 different drivers for those 4 races. Kyle Larson ran the ones at Road America and Darlington, while William Byron and Alex Bowman ran at Glen Watkins and Indianapolis, respectively.
While Andrews denied the possibility of a full-time car, he did assure a return of the part-time involvement in 2023. "Right now, we are committed to running four races in 2023. We are defining what those are right now. We want to win a Xfinity race in 2023," he said.
ADVERTISEMENT
Article continues below this ad
Watch This Story: Alex Bowman is on Thin Ice at Hendrick Motorsports
With Elliott pulling his weight in the Cup Series, it's time that Larson, Bowman, and Byron start holding their end of the bargain up too.
Edited By: Nischal Kandpal