"Want to Focus on All of It" – Female NASCAR Star Natalie Decker Reveals Her Plans for 2021 Season
Published 12/20/2020, 9:14 AM EST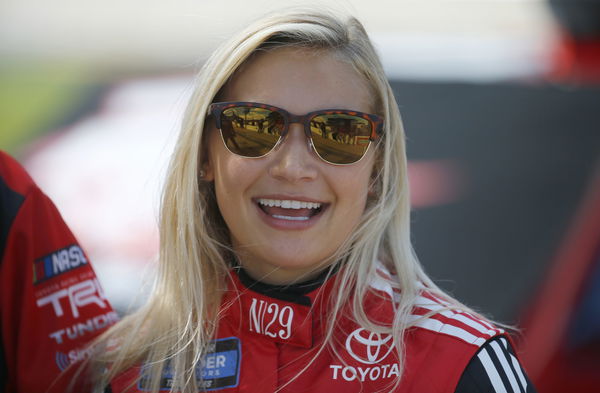 ---
---
It was certainly an interesting 2020 NASCAR season for Natalie Decker. Starting off with a majestic top-5 finish at Daytona, the 23-year-old raced part-time for Niece Motorsports in the Truck Series.
ADVERTISEMENT
Article continues below this ad
But in a recent video of hers, she revealed that nothing is set in stone as far as her NASCAR schedule for 2021 goes. Also, she is focused on contributing her time to other racing disciplines such as road racing and late models.
She stated, "I'm so sorry and I don't want to disappoint you guys, but we don't know at this moment. We are working so hard, there's nothing yet in the works even right now. But we are working hard to make something happen."
ADVERTISEMENT
Article continues below this ad
Natalie Decker will be competing in road racing events
"We've been having so many good meetings and so many things moving forward for my career. But we yet haven't landed a partner for 2021 for NASCAR," Decker added.
Although there is uncertainty over her participation in the Truck Series next year, road racing is a crucial component of her schedule. And the Wisconsin native wants to spread her commitments across different types of racing as well.
Natalie continued, "We do have some races left over from this season to roll over into 2021 in the road racing stuff. So that is on my schedule, that will be happening, we have to pick those races, though we haven't picked them out yet."
Decker could return for a part-time stint in NASCAR Trucks
"But I don't want to do just NASCAR stuff, I want to focus on NASCAR, road racing, late models. Like I want to do so much different types of racing next year. I want to focus on all of it at different parts of the year," concluded Decker on the subject.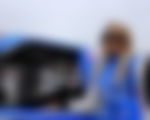 It would not become an unheard possibility if Decker did return for another season in the Truck Series for next year. She already has two seasons of experience in the division, racing part-time with DGR-Crosley in 2019 and recently with Niece Motorsports in 2020.
ADVERTISEMENT
Article continues below this ad
But naturally, with a few road racing events in the pipeline and dirt track races also a realistic outlet, Decker will take her time to decide the best path going forward.
Fans will hope that she delivers an announcement in the forthcoming weeks.
ADVERTISEMENT
Article continues below this ad