"Was About Ready to Wreck the 42" – Who Said What on the Radio in the NASCAR Cup Series 2021 Race at Phoenix
Published 03/17/2021, 12:00 PM EDT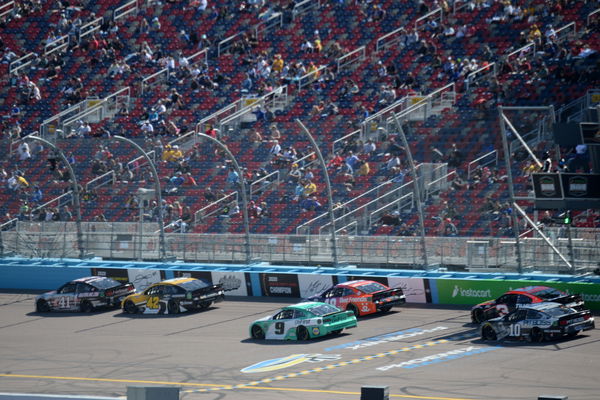 ---
---
The NASCAR Cup Series field treated fans with another enthralling race this past Sunday. Any points race at Phoenix Raceway is always viewed with extra interest as the championship finale has now well and truly moved to Phoenix.
ADVERTISEMENT
Article continues below this ad
The top drivers want to stamp their authority there, and if they make the Championship 4, they have the much-needed confidence at the track. Martin Truex Jr. did exactly that as he won Sunday's race to book his place in the playoffs.
It was a hard-fought race, which started with certain drivers facing issues with their cars. Two top drivers in Kyle Larson and Chase Elliott started the race from the rear after failing pre-race inspection.
ADVERTISEMENT
Article continues below this ad
Their teammate, Alex Bowman, suffered an early spin in the No. 48 car. He felt he "just got stuck behind the 42 (Ross Chastain)."
Meanwhile, the Penske cars dominated the early stage, with Ryan Blaney scoring his first stage win of 2021, over Joey Logano.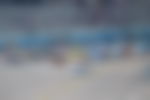 "Racing you like a jerk" – Trouble between Alfredo and Ware
Just after the start of the next stage, Anthony Alfredo in the No. 38 car and Cody Ware in the 51 were involved in a wreck. Ware's spotter Joe Campbell was not impressed by Alfredo's tactics one bit. "I don't know what he was doing. He was racing you like a jerk," he told his driver.
Alfredo, on the other hand, was also frustrated by Ware's racing style. "I guess when all he can do is run 30th every week. You've got to wreck 'em for it," Alfredo hit back.
Kyle Larson was having a tough day. After starting from the rear, he was hit with two other speeding penalties on pit road. The second one was very tight, and Larson was certain he was careful on that occasion. "How? Clearly took it easier that time," he asked his team when informed of the penalty.
Martin Truex Jr impresses his competitors in NASCAR Cup Series race at Phoenix
Logano made sure he bagged the stage win this time. However, Truex Jr was breathing down his neck and impressed others watching on as well.
"Is the #19 going back to the bottom or is he just moving wherever he wants. He's so good?" wondered Kurt Busch's crew chief, Matt McCall. Soon, Truex Jr bagged the lead and got praise from Logano himself.
"Wow, he's really fast. A lot of entry grip," Logano said over the radio.
Kyle Busch then hit the fence, which prompted Bubba Wallace's spotter to warn him to watch out. Freddie Kraft then took a dig at Busch as well, further telling Wallace, "He's rolling now. Watch him. He may be trying to spin himself out." It was a reference to Busch's spin during the Truck race.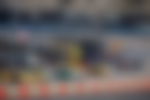 Kyle Busch expresses his displeasure with Chastain
Busch then had another incident, this time with Ross Chastain in the #42 car. Chastain caught him from the back, spinning Busch, who made sure he showed his displeasure. "So I was about ready to wreck the #42 anyways. I'm sure glad he got me first," Busch said over the radio.
ADVERTISEMENT
Article continues below this ad
With just a few laps to go, Wallace made slight contact with Cole Custer, sending him into the wall. He apologized but also pointed out where Custer went wrong. "Sorry for the #41 there. But don't turn back down. Either commit or don't," Wallace said.
Custer's crew chief, Devin Restivo, then hit back at Wallace. "I mean, he's got three pedals and a steering wheel. But he never knows how to use them," he said.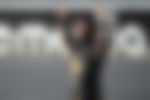 Meanwhile, Truex Jr extended his lead even further and raced to the checkered flag for a very important win at Phoenix. He was ecstatic with the win after a lot of close finishes in the last few races, stretching back to 2020.
ADVERTISEMENT
Article continues below this ad