WATCH: AJ Allmendinger Muscles His Way into the Race Lead at Mid-Ohio
Published 06/07/2021, 10:33 AM EDT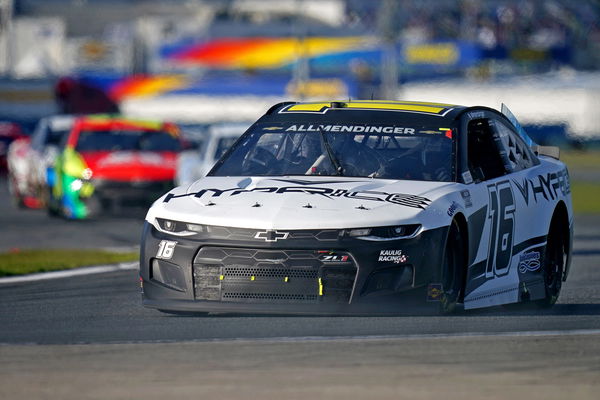 ---
---
Earlier today, the NASCAR Xfinity Series visited the Mid-Ohio Sports Car Course. During one of the restarts, AJ Allmendinger went three-wide with Austin Cindric and Ty Gibbs. As they exited a corner, Allmendinger fought his way past, while Cindric got squeezed onto the grass.
ADVERTISEMENT
Article continues below this ad
Meanwhile, an unsettled Gibbs bumped into another car and the eventual barging forced Cindric off the track. Eventually, Allmendinger went on to win the race and preserve his status as a road course expert. Unfortunately, the race winner made plenty of enemies because of that stunt, particularly Ty Gibbs.
"Kind of sucks," Gibbs said. "The 16, that was a little dirty there. There's a point where it's, you know, we're racing Xfinity cars on a road course, it's always going to be rough, but he took it to the next level."
ADVERTISEMENT
Article continues below this ad
Ty Gibbs was furious with AJ Allmendinger
ADVERTISEMENT
Article continues below this ad
The youngster was fuming because he won at the track on Friday during the ARCA race and was gunning for a repeat. Needless to say, Gibbs looked like a favorite until a heat-seeking missile called AJ Allmendinger attacked. The driver went as far as to call Allmendinger a "dirty" driver for his late-race move.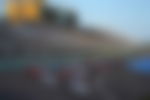 With that move, Allmendinger snatched the lead ahead of Brett Moffitt and Gibbs. The #16 driver clung to the lead for the remainder of the race and the win was an important one. This was because it was the home track of team owner Matt Kaulig and the 39-year-old was determined to win it for him.
ADVERTISEMENT
Article continues below this ad
Contrary to Gibbs' belief, AJ Allmendinger is far from a dirty racer. As the saying goes, "Rubbing is racing", and Gibbs is likely still learning the difference between clean and dirty racing. Now, all that the young driver can do is put his head down and wait for his next chance at achieving glory.