WATCH: Austin Cindric Pulls off Stunning Last-Gasp Move to Clinch the NASCAR Xfinity Series 2020 Title
Published 11/08/2020, 7:30 AM EST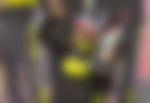 ---
---
The NASCAR Xfinity Series 2020 season finale went into overtime, owing to a late caution. So, with three laps to go on the restart, Justin Allgaier was leading from Ross Chastain and Austin Cindric. As the lights went green, Noah Gragson got a great start and was able to get past Chastain.
ADVERTISEMENT
Article continues below this ad
He and Allgaier then proceeded to box Cindric in, as the cars began the final lap. When the track opened up, Austin Cindric saw a window open and pounced immediately. He managed to squeeze in between Allgaier and Gragson on the final lap, with slight contact between them.
ADVERTISEMENT
Article continues below this ad
Allgaier was relegated from first to third, with Gragson taking the lead, but Cindric was right on his tail. Even if Austin Cindric finished in 2nd place, the championship was already won. However, the #22 driver wanted to take the championship on a high note, so he stuck it down the inside.
At last, on the final corner, Cindric made his move and took the lead, and went on to win the race. With that, he also won the 2020 Xfinity Series championship.
Austin Cindric was absolutely delighted with the NASCAR Xfinity Series title triumph
Over the team radio, they told him they were proud of him and the whole team. It is worth noting that he won the title on a momentous occasion, as this race marked his 100th race start. He is also the fifth-youngest champion and handed Team Penske their second title.
ADVERTISEMENT
Article continues below this ad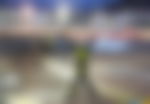 His championship was all-but assured when Chase Briscoe spun with six laps remaining. Then, Justin Allgaier took the lead when Cindric pitted for fresh tires, dropping to third for the two-lap overtime shootout. Even though there was no obligation for him to overtake race leader Noah Gragson, he went ahead with the move, anyway.
In 2021, Cindric has a chance to defend his title, as he is set to stay in the Xfinity Series for another year. However, Chase Briscoe does not have that luxury. Though, on the bright side, he is moving up to the Cup Series.
ADVERTISEMENT
Article continues below this ad
WATCH – How Sheldon Creed Defied All Odds in a Thrilling Finish to Win the NASCAR Truck Series 2020 Title