WATCH: Austin Dillon Has An Adorable Dad Moment With His Son Ace
Published 08/30/2021, 11:14 AM EDT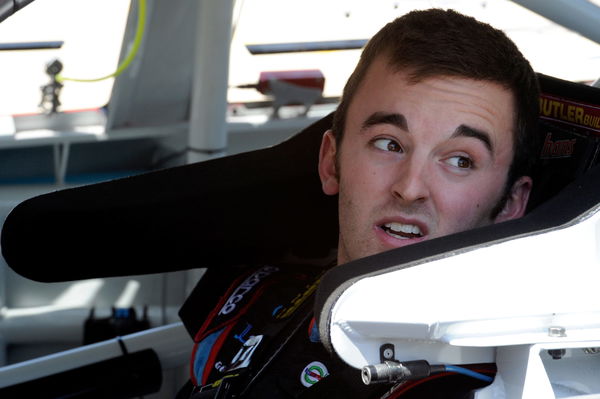 ---
---
Most drivers in the Cup Series are proud fathers. Among them is Austin Dillon, whose son Ace was born in June 2020. The one-year-old recently traveled to the Daytona International Speedway to cheer on his father. Dillon decided to give his son the experience of a lifetime by placing him on the driver's seat in the #3 car.
ADVERTISEMENT
Article continues below this ad
The good news was that Ace Dillon enjoyed it thoroughly. However, the bad news was that there was a small incident when it was time to get out of the car. Apparently, his pacifier popped out of his mouth and dropped into the car's cockpit. This prompted Austin to dive into the cockpit to fish it out.
ADVERTISEMENT
Article continues below this ad
Admittedly, it took a while to hunt it down, and a crew member to help as well. The good news was that they finally found the pacifier, as it was lying under Austin's seat. So, Ace was finally reunited with his beloved pacifier before the race kicked off. Though maybe Austin Dillon should have left it in the car as a good luck charm.
How did Austin Dillon perform at the Daytona International Speedway?
ADVERTISEMENT
Article continues below this ad
In the buildup to the race, Dillon was desperate to make the Top 16 and the playoffs, by extension. In fact, he was doing a fine job of managing his strategy, pulling off overtakes, and generally staying clean. That all lasted until the last couple of laps, when a final wreck eventually claimed his car and sent it to the junkyard.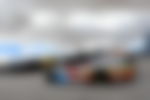 Kurt Busch and Daniel Suarez triggered it when the former spun the latter into an unsuspecting Kevin Harvick. From there, more and more drivers were knocked out, and poor old Austin Dillon also got clipped. Race leader Ryan Blaney was among the lucky escapees, along with Chris Buescher and Bubba Wallace.
ADVERTISEMENT
Article continues below this ad
They went on to finish first, second and third respectively, until Buescher got disqualified. Coming back to Dillon himself, he ended the day in 17th place and missed out on the playoffs. On the bright side for Richard Childress Racing, Tyler Reddick is still flying the flag for them.