WATCH: Best Moments From the NASCAR iRacing Talladega Race Won by Brad Keselowski
Published 04/22/2021, 2:25 PM EDT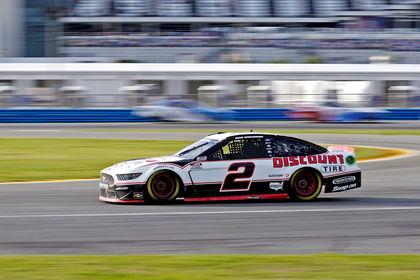 ---
---
This weekend, the NASCAR Cup Series visits the iconic Talladega Superspeedway. However, before the real race, several drivers competed in an iRacing Pro Invitational Series race. When everything drew to a close, Brad Keselowski emerged as the victor and now he will hope to repeat it in the real race.
ADVERTISEMENT
Article continues below this ad
Of course, this was an online race, so chaos was a guarantee. Not even 10 laps had passed and Austin Dillon's avatar spun off and tagged Kevin Harvick while rejoining. The incident began when the #24 car bumped the #3 and #4 cars. The #3 decided to exact revenge and spun the #4 car.
ADVERTISEMENT
Article continues below this ad
The next piece of drama came when Clint Bowyer in the #79 car lost control and crashed. Meanwhile, Denny Hamlin got a little distracted, courtesy of his daughter. Luckily, he managed to avoid any major disasters, but the same could not be said for Kyle Larson. He got tagged into a wreck, along with Matt DiBenedetto, Chase Elliott, and a couple of others. It started when the #7 clipped the #11 of a distracted Hamlin.
How did Brad Keselowski survive all the carnage?
ADVERTISEMENT
Article continues below this ad
There was a lot of pin-balling during the crash. Later on, Austin Dillon went for another spin and brought out another caution. However, the worst was yet to come, as the #14 of Chase Briscoe tangled with Larson and Hamlin, and the #22 car of Joey Logano had nowhere to go. This resulted in a violent crash, where two cars ended up airborne.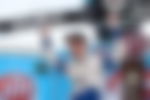 While all this was happening, James Davison was leading with Brad Keselowski behind him. Then, the commentator's curse struck Justin Haley, who had been running in 3rd place. Somehow, young Keelan Harvick managed to stay away from all the drama, unscathed. Soon, the white flag waved and Keselowski led with Christopher Bell and Michael McDowell behind him. As they approached the finish line, a wild Kyle Busch sneaked up and took out Bell from the race. In the end, Keselowski triumphed over everyone.
ADVERTISEMENT
Article continues below this ad