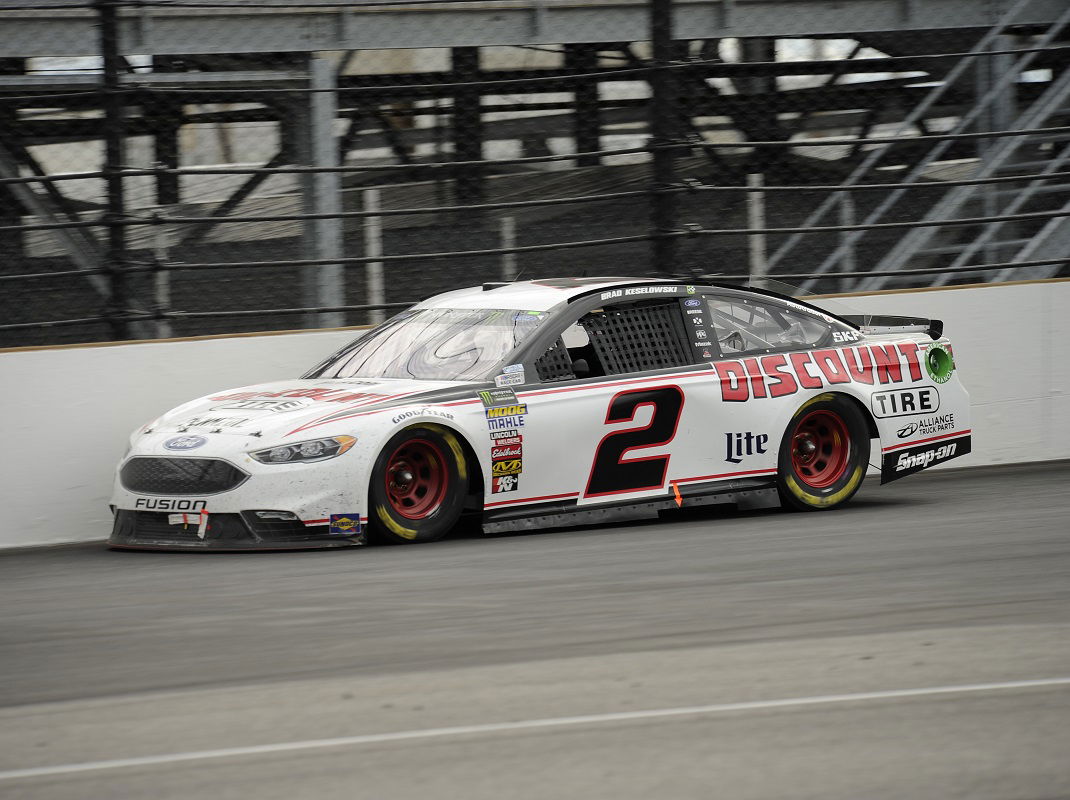 Henry Ford is a pioneer in the automobile industry because he built the first car. Then in 1901, he built the Ford Sweepstakes, his first race car. Now, more than a century later, Brad Keselowski broke the car out from under the covers and took it for a spin.
He teamed up with NBC Sports' Kelli Stavast to give a small history lesson about the car and the Michigan Speedway. Keselowski revealed that in those days, Henry Ford often had an engineer sitting alongside him in the car.
It also has a top speed of 70 miles an hour and is so difficult to handle that it needs four hands. It was also worth noting that his win over Alexander Winton helped spearhead Ford's second firm.
The automotive world would have been much different if Henry Ford didn't win his one and only race.

Brad @Keselowski and @KelliStavast went back in time to drive the 1901 Sweepstakes car that played a large part in @FordPerformance's history around @MISpeedway. pic.twitter.com/Tpg3Ptq2hv

— NASCAR on NBC (@NASCARonNBC) August 8, 2020
Can Brad Keselowski win at Michigan
Now, Keselowski is hoping to grab a victory in the FireKeepers Casino 400 race at Michigan International Speedway. He confessed that he has confidence in the car under him, but he knows that he cannot afford to relax. This is especially true for the opening laps because there is a high chance of getting caught in the mayhem.
He has every reason to be nervous because the race will get underway without practice and qualifying. The primary aim is to reduce track time and adhere to COVID-19 protocols, especially after a couple of scares this season.
One wrong move or technical malfunction could result in disaster for the No. 2 car. So, Brad Keselowski is placing all his faith on Team Penske to take care of his vehicle while he chases a win at his favorite track.
The #2 driver is extra motivated because this is his 22nd attempt at racing at MIS, so a win at the venue is long overdue. In addition to that, this is his home soil, so he wants to win at home at last.
Source: NBC on Twitter