WATCH: Brad Keselowski Unveils Special Livery for 'Luck' in the NASCAR Cup Series Playoffs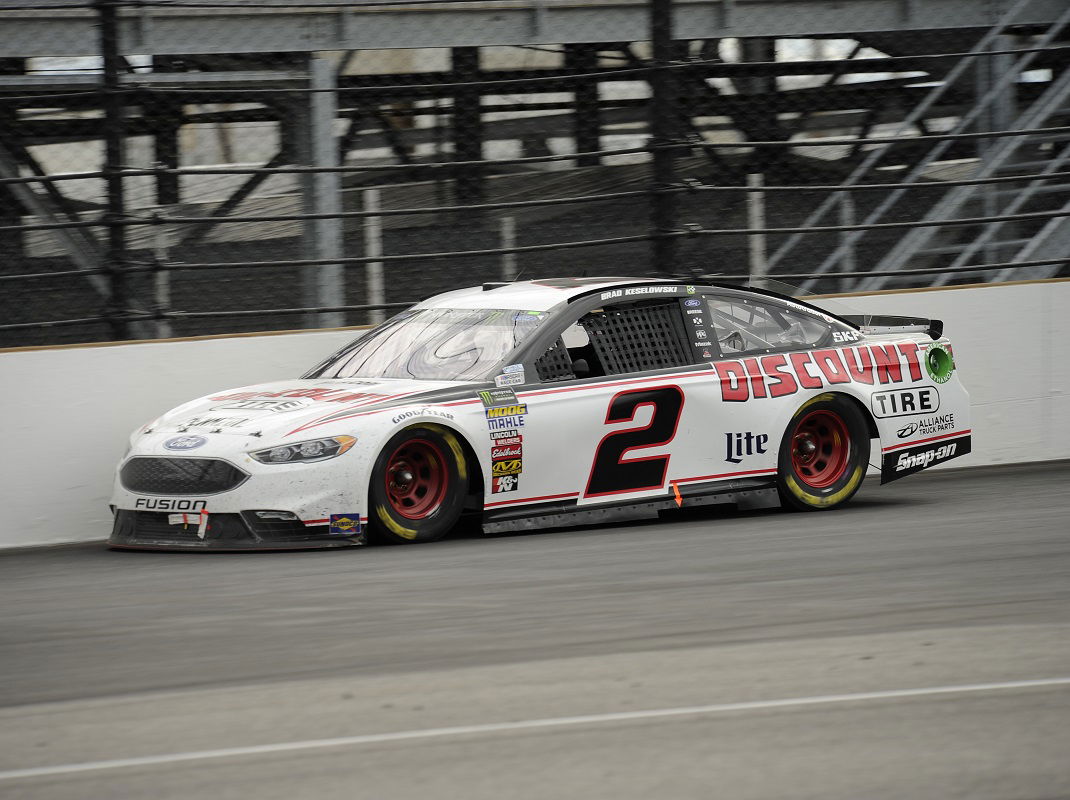 For the NASCAR Cup Series Playoffs, Brad Keselowski is set to bring back a special livery. According to the driver, the Discount Tire livery is very special to him, and the story dates back to 2009.
Back then, he used to drive for Dale Earnhardt Jr. in the Nationwide Series. He was also a part-time racer for the Hendrick Motorsports team. Around that time, he was in an excellent run of form and winning plenty of races. He also won his first Cup race and life was going by swimmingly.
Unfortunately, there were few roads leading to a full-time NASCAR Cup Series seat. His initial target was the #5 car, but with Mark Martin's form, that option went out of the window.
A scheme so special to me it deserved a comeback. Excited to see this @DiscountTire car back on track! Hopeful it'll bring us some good luck in the #NASCARPlayoffs. pic.twitter.com/WUS6d0zJY8

— Brad Keselowski (@keselowski) September 17, 2020
How did everything play out for Brad Keselowski?
With a number of doors closing in his face, Brad Keselowski had to make some tough decisions. Soon, Roger Penske threw him a lifeline and wanted him in the #12 car. Penske made him an offer, and Keselowski did waver a little, because of the car's performance.
The driver pitched the idea of fielding an Xfinity team, but Penske was hesitant. Somehow, Penske found a sponsor to start an Xfinity team, and that was Discount Tire.
In other words, Discount Tire saved his career and put him back on track for the NASCAR Cup Series. Since then, he has regretted nothing, because the 2010 season was quite possibly his best outing.
To be precise, he won the Xfinity Series Championship, and now the car is one of his most prized possessions. Now, he is set to pay tribute to the sponsor who helped boost his career.
Hopefully, for his sake, he is able to recapture that Discount Tire form in the NASCAR Cup Series Playoffs in 2020. Keselowski heads to Bristol Motor Speedway on the back of a win at the Richmond Raceway and is in excellent form.