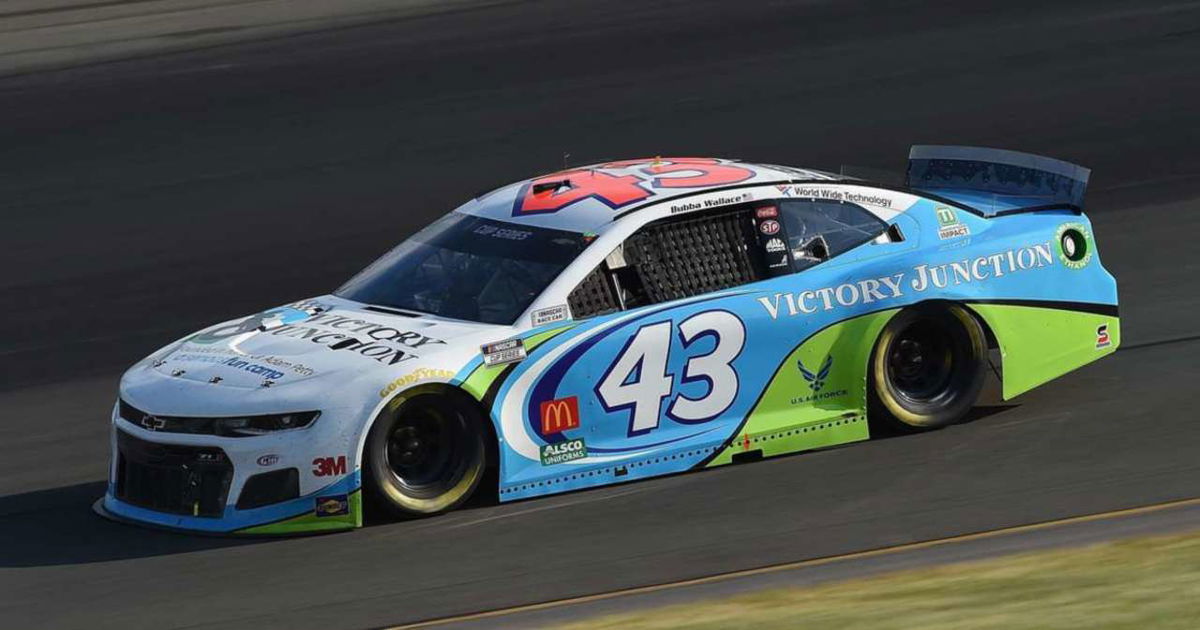 During the Pocono 350, Bubba Wallace had a lackluster race and finished in a lowly 20th place. However, he did have a few fairly 'exciting' moments due to a couple of close calls.
As it turned out Ryan Preece's #37 car spun and was heading towards the wall on the inside. The bad news was that Bubba Wallace happened to be in his trajectory because he was trying to take avoiding action.
Luckily, Wallace barely escaped by the skin of his teeth and practically 'bunny-hopped' over a bump on the inside.
The incident took place somewhere close to the halfway point of the 170-lap Pocono 350. An out-of-control Preece wrecked on the 2.5-mile "Tricky Triangle," and nearly collected the #43 Richard Petty Motorsports driver.
Fortunately, Wallace was fully alert and just gunned the throttle, to escape from the spinning car.
ALSO READ- Denny Hamlin Wins the Second Cup Race at Pocono to Equalize Jeff Gordon's Long Time Record
Don't know if @bubbawallace would win any long jump competitions with this move at @poconoraceway! pic.twitter.com/tdyCz8q7Nf

— NASCAR (@NASCAR) June 29, 2020
Bubba Wallace must have been sweating
Eventually, Preece hit the wall, left front tire first, while Wallace got away scot-free and lived to fight another day. However, an eagle-eyed Jeff Gordon observed that Wallace's rear tires briefly went airborne before gravity kicked in.
What really took the cake was Wallace's reaction to being seconds away from disaster. He whooped on the radio, "HAHAHAHAHAHAHA! YEAH BABY! GOD ALMIGHTY! WHOOOOOOOOO HAHAHAHAHAHA! OH MY GOD!"
Speaking to spotter Freddie Kraft, Wallace said, "Dude how did we make that?". Kraft simply told him to wait until he watched a replay of his crazy stunt.
Kraft told him that Preece's car missed him by nearly a foot, to which Wallace shot back, "Let's see you do it".
Sadly, that was the end of Bubba's heroics as he could only muster a 20th place finish on the road. At least he can rejoice in the fact that he finished the race, where he could have easily buried his car into a wall.