WATCH: Bubba Wallace Reveals Wendell Scott Tribute Paint Scheme to Scott's Family Ahead of NASCAR Darlington Throwback Race
Published 05/07/2021, 9:45 AM EDT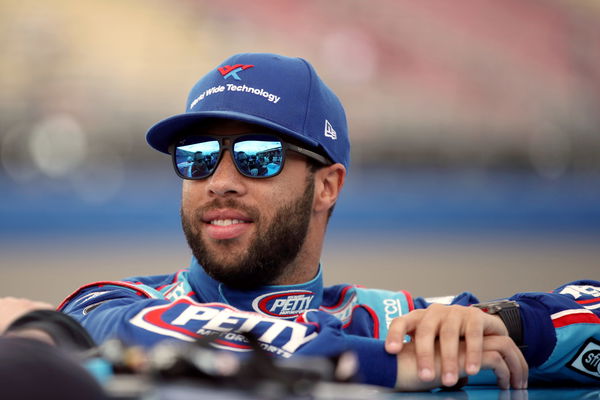 ---
---
Bubba Wallace will take to the Darlington Raceway on Sunday in one of the most iconic throwback paint schemes this year. NASCAR's only African-American driver currently will honor the only African-American driver to win a Cup race, with a Wendell Scott tribute scheme for the throwback race.
ADVERTISEMENT
Article continues below this ad
Wallace revealed his sky blue no. 23 car to the public earlier this week, which resembles Scott's no. 34 car from his racing days. But before the scheme was made public, Wallace, 23XI Racing, and sponsor Root Insurance decided to reveal the new car to Scott's family.
Wallace connected with Franklin Scott and Warrick Scott, son and grandson of the late Wendell Scott, over a video call. The driver expressed to the Scotts that the team was brainstorming over a tribute paint scheme for days before they came up with an idea that Wallace approved right away.
ADVERTISEMENT
Article continues below this ad
Bubba Wallace interacts with Wendell Scott's family over tribute scheme
Franklin was quite proud and happy to see his father's legacy is remembered. "It looks fantastic. I think the chequered flag is gonna fly on it," Franklin told Bubba Wallace.
Additionally, Root Insurance and Wallace are set to make contributions worth $10,000 each to the Wendell Scott Foundation.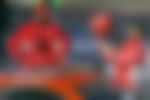 Wendell Scott's son Franklin then spoke about his dad's legacy and how proud they were to see his paint scheme this weekend at Darlington.
"He was somebody who loved to race. He was a mechanical genius and a person that loved people. In my opinion, he's one of the greatest race drivers," Franklin said. "I think my father is rooting for him," he said further.
Wallace opens up on Scott's impact on his career
Wallace threw light on the impact Scott had on his career as he made his way into NASCAR.
"Wendell Scott has had such a big impact on my career and African-Americans in general in the sport of NASCAR…I'm excited just to see that car in person getting on track," the 23XI Racing driver expressed.
ADVERTISEMENT
Article continues below this ad
Wallace will hope to carry that extra bit of motivation and produce his best run yet in the 23XI Racing car. The star driver will also have good memories from the 2014 NASCAR Truck race, where he won a race in a car carrying the Wendell Scott tribute scheme.
ADVERTISEMENT
Article continues below this ad