WATCH: Chase Elliott Loses It as Bubba Wallace Brings Out the "Wreck-Tangle"
Published 05/14/2022, 11:55 AM EDT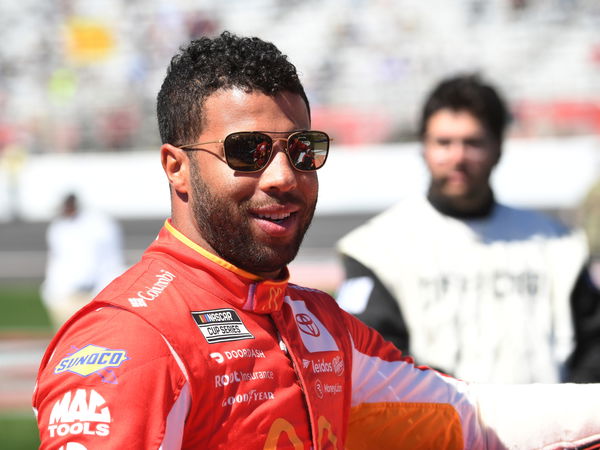 'Funny' isn't exactly the word that comes to mind when you think of Chase Elliott and Bubba Wallace. Sure, both of them are two of the biggest names in NASCAR today, and certainly the future of the sport, but making people laugh? Not quite.
However, on that end, Wallace does have an upper hand over Elliott, as the Bad Joke Telling video from 2017 made clear.
"What happened when the frog's car broke down on the highway? It was TOAD away," was the joke that Wallace chose for the opening round that led to no laughs. "What does Dracula take for his bad cold? COFFIN drops," Elliott fired back, which again led to the same outcome.
ADVERTISEMENT
Article continues below this ad
But all control was lost when the 23XI Racing driver said, "What do you call an angle that's gotten into a car crash? A WRECK-TANGLE." 
This bad joke by Wallace made sure that Chase Elliott could no longer control his laughter as Wallace remarked, "That's a good one," while laughing his heart out himself.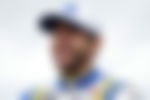 Apart from Bubba Wallace and Chase Elliott, what were some of the funniest bad jokes?
Another pairing of drivers trying to tickle each other's funny bone was of seven-time Cup champion Jimmie Johnson, and the young William Byron.
"What do you get when you run behind a car? EXHAUSTED," Johnson began and gathered no laughs from Byron. "Why was the man wearing a bathing suit? He was in a CARPOOL," Byron responded, again with no laughs.
"What do drivers eat before a race? Nothing. They FAST," went Johnson's K.O. blow that broke the young Byron's composure.
ADVERTISEMENT
Article continues below this ad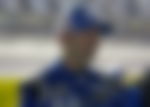 Do you think NASCAR should bring back such videos of drivers taking part in activities like Bad Joke Telling?
ADVERTISEMENT
Article continues below this ad
Let us know in the comments below.
WATCH THIS STORY: Dale Earnhardt or Jeff Gordon – Who Has the Most Wins at NASCAR's "Cursed" Track?