WATCH: Christopher Bell Meets his 2021 Joe Gibbs Racing Crew
Published 12/01/2020, 10:05 AM EST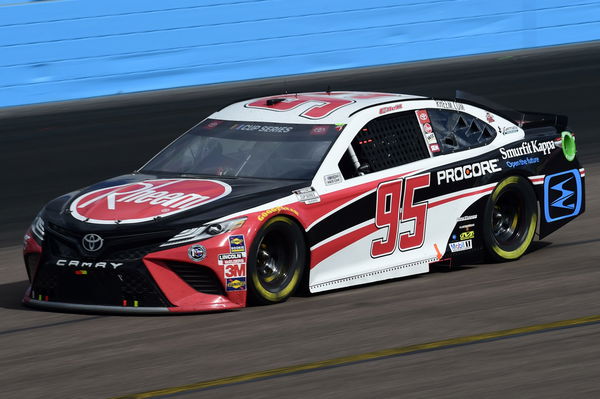 For the 2021 Cup Series season, Christopher Bell is joining the Joe Gibbs Racing (JGR) team in the #20 car. In addition to that, he is set to link up with crew chief Adam Stevens. In a recent video, the JGR team showed the fans the first meeting between the two.
First and foremost, Bell got a small tour of the factory. In the process, he met with various crew members and got himself acquainted with them. He also talked to them about how long they worked with Stevens. Other than that, he had a wonderful time interacting with them and getting to know them on a personal level.
ADVERTISEMENT
Article continues below this ad
ADVERTISEMENT
Article continues below this ad
Bell took over the #20 seat from Erik Jones, who is heading to Richard Petty Motorsports. For a while, he was hunting for a seat, because Leavine Family Racing (LFR) was sold.
What can Stevens bring to the table with Christopher Bell?
Without a doubt, Adam Stevens boasts of an impressive resume, with two titles and 28 wins over six seasons. All this came with a successful partnership with Kyle Busch. However, Stevens and Busch will part ways and the former will link up with Christopher Bell in his second Cup season.
ADVERTISEMENT
Article continues below this ad
Considering his impressive record with Busch, a lot will be riding on the 25-year-old. In a team of JGR's caliber, Christopher Bell will be expected to grab or at least be in contention for a playoff spot. All this depends on whether he can deliver the goods, but Adam Stevens will be sure to guide him.
The 2020 season was just his debut season, and he has a long career ahead of him. On an eyebrow-raising note, he recorded seven Top 10 finishes in the season. In fact, his best finish was third place at the Texas Motor Speedway in the Playoffs.