WATCH: Christopher Buescher's X Rated Rant Under Controversial Circumstances in Daytona
Published 08/29/2022, 1:55 PM EDT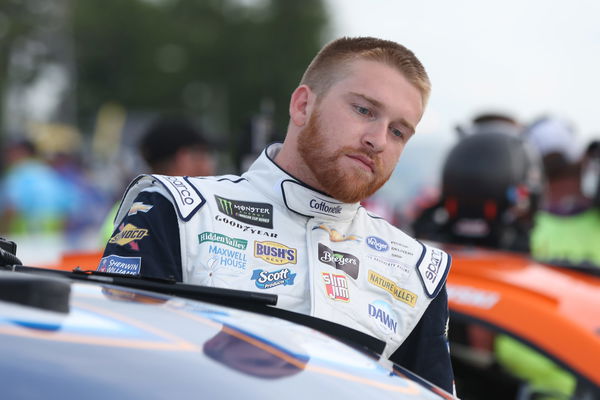 Sunday's Daytona car wreck is something that fans and maybe Chris Buescher will never forget. With a delay in caution for rain, more than ten cars were collected together, leaving many drivers with injuries. 
As soon as the drivers entered the third round, rain began pouring. Daniel Suarez, Denny Hamlin, and Justin Haley were leading. When the drivers hit the wet track, their vehicles spun. This sent the other cars behind them off-track.
ADVERTISEMENT
Article continues below this ad
Upset by the incident, Christopher (Chris) Buescher could not maintain his calm. Frustrated and angry at the wreck, he burst out on his radio. His uncensored conversation with his spotter was uploaded by a YouTube channel. In the clip, Chris Buescher can be heard saying, "It's f***ing stuck. It's f***ing raining! Why do we keep doing this stupid s*it every week!?"
Buescher's outburst came right after when his spotter told him that it was raining heavily. He asked him to "keep it moving" and keep his car on the asphalt.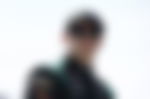 The rain not only wrecked the race but also had an effect on the playoff implications. 
Will Chris Buescher, Bubba Wallace, Denny Hamlin, and all others who were wrecked get another chance?
Although Denny Hamlin, Daniel Suarez and Justin Haley were ahead of the others, after the massive collision Austin Dillon became the leader of the race. At the time of the caution when the red flag came up, Dillon was declared the leader. 
Entering the playoffs for the fifth time in his Cup career, Dillon was ecstatic about his victory. After avoiding some serious damage to his car, Dillon fought Austin Cindric for a lead till lap 158.
ADVERTISEMENT
Article continues below this ad
As a result, he qualified for the NASCAR Cup Series Playoffs this year. Seeing this as a free-pass to the playoffs, Chris Buescher calls it all "ridiculous."
ADVERTISEMENT
Article continues below this ad
WATCH THIS STORY: "Even if We Get a Win…" Bubba Wallace's Honest Assessment of His Playoff Chances
In a post race interview, Chris Buescher said,"We were definitely in a good spot and it was raining when we got to Turn 1 and we all wiped out. We wiped out all the lead cars, so whoever wins this race wasn't even in contention. It's just ridiculous from my point of view."
Edited By: Ranvijay Singh