WATCH: Dale Earnhardt Defeats Bobby Labonte in One of the Closest Finishes
Published 03/18/2021, 9:23 AM EDT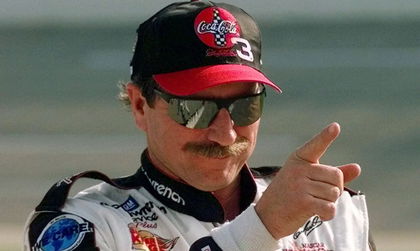 ---
---
Without a doubt, Dale Earnhardt Sr is one of the most ruthless drivers in the NASCAR arena. Back in 2000 at the Atlanta Motor Speedway, he displayed that kind of skill against Bobby Labonte. Earnhardt was leading the race, but Labonte in the #18 car was breathing down his neck.
ADVERTISEMENT
Article continues below this ad
While running down the backstretch for the final time, Labonte got close to Earnhardt's rear end. Heading into the final corner, Dale Earnhardt took the high line while Labonte went low. As they exited the corner, they were side-by-side as they crossed the finish line.
ADVERTISEMENT
Article continues below this ad
Replays later showed that Earnhardt had won by a nose, in what ended up being one of the closest finishes in NASCAR history. Only 0.010 seconds separated the Richard Childress Racing driver from the Joe Gibbs Racing driver. Interestingly, it is not the closest-ever NASCAR finish of all time; that honor goes to the 2003 Carolina Dodge Dealers 400, where Ricky Craven beat Kurt Busch by 0.002 seconds.
This was the penultimate career win for Dale Earnhardt
It is worth mentioning that the Cracker Barrel Old Country Store 500 was the second-to-last Cup Series win for Dale Sr. Beyond that, he only won at the 2000 Winston 500 at the Talladega Superspeedway. The Talladega win marked his 76th career triumph in the NASCAR Cup Series.
ADVERTISEMENT
Article continues below this ad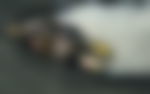 Coming back to the Atlanta Motor Speedway, Dale Sr has had a good record at the track. In fact, he has recorded seven Cup wins at the venue through his almost 26-year long career. Truthfully speaking, he definitely could have squeezed out several more races before settling for a happy retirement.
Tragically, the fateful 2001 Daytona 500 snipped the proverbial thread of life and the NASCAR world lost an icon. However, nobody could deny the Intimidator's greatness, and few could hope to match him. Only Richard Petty and Jimmie Johnson have earned the honor of being mentioned in the same breath as him.
ADVERTISEMENT
Article continues below this ad
MORE: WATCH: The Historic Moment When Dale Earnhardt Finally Won the NASCAR Daytona 500