Throwback: Dale Earnhardt Goes on a Roaring Lap Around the Daytona Road Course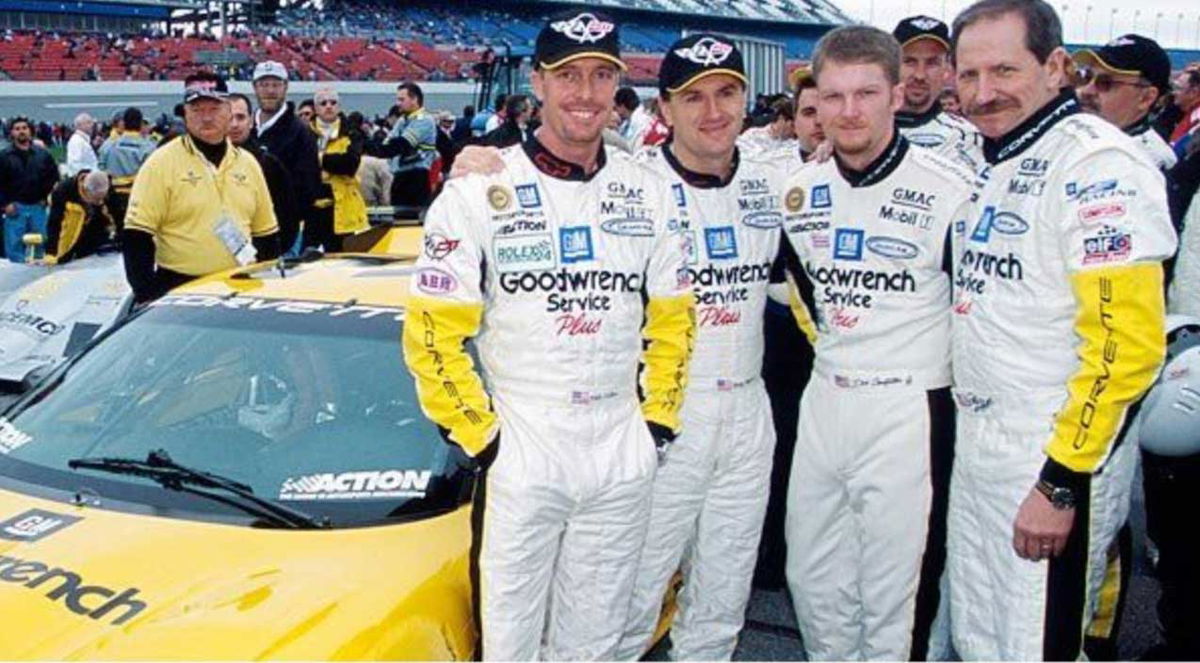 For the first time in NASCAR history, the cars are set to race on the Daytona Speedway's road course. In the buildup to the race, the NASCAR twitter account posted a video of the late great Dale Earnhardt, racing at the track. However, in this scenario, he was racing in the Rolex 24 Hours event.
Among the current crop of drivers, only Matt Kenseth, Ryan Newman and Martin Truex Jr have raced on the road course. Going by the statistics and current form, Truex Jr has the best chance of a decent finish. Coming back to Earnhardt's race, he shared driving duties with Dale Earnhardt Jr, Kelly Collins and Andy Pilgrim.
Sit back and watch Dale Earnhardt go to work at @DISUpdates' road course during the 2001 Rolex 24.

This weekend, @NASCAR heads to the road course for the first time in the modern era Sunday on @NBC. #TBT pic.twitter.com/lP9spUiSfB

— NASCAR on NBC (@NASCARonNBC) August 13, 2020
How did Dale Earnhardt perform in the race?
Sadly, the father-son duo did not win, in spite of silky-smooth driving from Dale Sr. At the end of the race, the Earnhardts, Collins, and Pilgrim finished 4th fastest out of 79 cars, which is a great achievement. Especially since the quartet finished 2nd in their class.
This would be the only time Dale Sr raced at the Daytona road course for Corvette Racing before his untimely passing. Meanwhile, his son when on to compete in another endurance race at Daytona, finishing 5th overall and 3rd in his class. This time, his teammates were Tony Stewart and Andy Wallace, as they shared driving duties for the 24 hour event.
It is also worth noting that Johnny O'Connell, Ron Fellows, Chris Kneifel, and Franck Freon, won the race. The four drivers drove in the sister Corvette Racing car, effectively making them teammates. The 2001 Rolex 24 Hours race was also the first race of the season. Sadly, neither of the Corvette Racing cars won the Rolex Sports Car Series championship that year. In the end, it was the Dyson Racing Team, led by James Weaver, Butch Leitzinger, and Andy Wallace.