WATCH: Dale Earnhardt Jr. Celebrates Maiden NASCAR Cup Win With His Father in Texas Victory Lane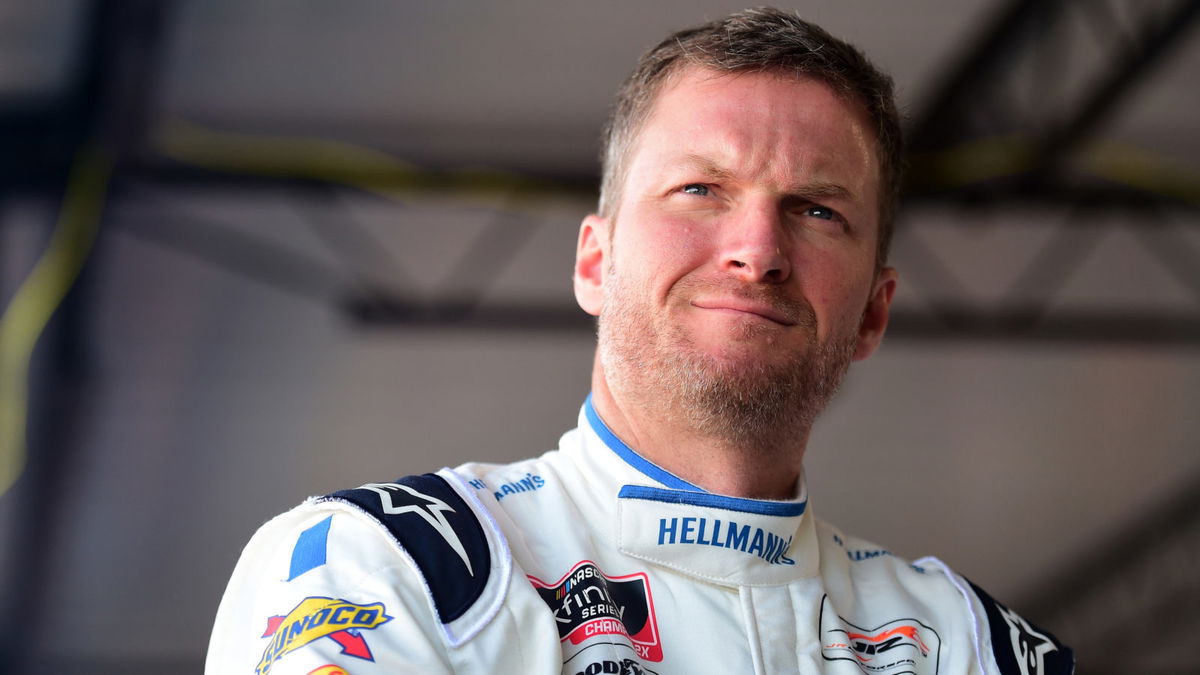 Dale Earnhardt Jr. began his top-flight NASCAR racing career in 1999. He went on to win his first-ever Winston Cup the very next year, in 2000 at Texas Motor Speedway.
2000 DirecTV 500 race on April 2, 2000, saw Dale Earnhardt Jr. as the third generation driver to win the Cup. His grandfather, Ralph Earnhardt, was a former national champion. Dale Earnhardt, his father, won the Winston Cup seven times.
His father and other team members greeted Earnhardt Jr. in the victory lap zone. He termed the victory as a very special one for him.
Speaking to the reporter, he said, "I'm outta breath, I tell you what, that was the hardest race I have ever done."
Dale Earnhardt, too, was thrilled with his son's victory. He said, "He's talking about coming to Texas and winning his first Cup right here, winning his first Busch right here. We knew the kid could do it.
"The guys worked really hard, Budweiser, Chevrolet, and everybody, and this kid, he worked hard."
Earnhardt Jr. went past Jeff Burton to register his first win in his 12th Cup Series start. He finished up winning twice in his debut season, with a win at Richmond Raceway later in the year.
Dale Earnhardt Jr. and his NASCAR career
From his first win in 2000 to the NASCAR Hall of Famer-to-be in 2021, Dale Earnhardt Jr. has come a really long way.
He drove the #8 Chevrolet Monte Carlo for Dale Earnhardt, Inc. (DEI) for much of his early years in the NASCAR Cup Series. He then made a move to Hendrick Motorsports to drive the #88 in 2008.
Earnhardt Jr has had unprecedented success at Daytona International Speedway over the years, earning him the tag of "Pied Piper."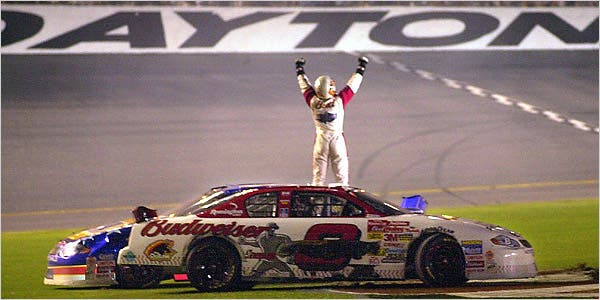 He is a two-time Daytona 500 winner, outracing his competitors in 2004 and 2014. He has also won the 'Most Popular Driver Award' a whopping fifteen times between 2003 and 2017.
Earnhardt Jr. stayed with HMS until his retirement from full-time driving in the year 2017. The 46-year-old has amassed 26 wins in the Cup Series by the time, a tally that sees him tied for 30th position in NASCAR history.
He however hasn't given up racing completely as he competes part-time in the NASCAR Xfinity Series driving the #8 Chevrolet Camaro for his team JR Motorsports.
Read More – Dale Earnhardt Jr. Explains Why Joey Logano's Win At Kansas Was "The Most Impressive Thing"