WATCH: Dale Earnhardt Jr. Shares Heartwarming "Favorites" Photo with wife Amy
Published 11/23/2022, 11:30 AM EST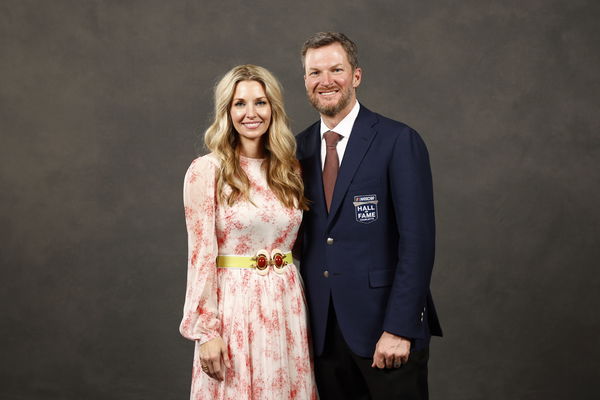 Love is in the air. Especially after Dale Earnhardt Jr. recently shared this beautiful picture on his Instagram account. The legendary NASCAR driver shared this rare gem from the 'favorites' folder of his camera roll.
In his recent Instagram story, Dale Earnhardt Jr. shared a picture from his honeymoon in 2017. Alongside the picture, there was a sticker with the words "A picture from your 'favorites' folder." Back in 2017, the newly married couple described their after-marriage getaway trip as the "best of our lives."
ADVERTISEMENT
Article continues below this ad
And now, around five years later, the JR Motorsports owner shared a fun snippet from the trip. In the image, the duo is wearing a floral tiara filter, having the time of their life.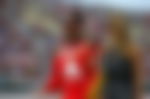 After getting married on 2016 New Year's eve, Dale Earnhardt Jr along with his wife Amy flew away to the Hawaiian islands of Maui and Kauai for their honeymoon.
Dale Earnhardt Jr. announced his retirement after marriage
In 2017, Dale Earnhardt Jr announced his retirement from full-time racing. His decision broke the hearts of NASCAR fans who could not believe that their favorite driver was retiring. However, amidst all the love that Earnhardt Jr. received during the time, there was something disheartening that troubled the JR Motorsports owner.
ADVERTISEMENT
Article continues below this ad
After the announcement about his retirement, news surrounding Amy Earnhardt being responsible for the decision began surfacing. Surprisingly, fans blamed Amy for influencing Earnhardt Jr to retire, thus ending the Daytona 500 champion's career. However, the family clarified that none of this was true.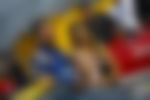 In fact, Earnhardt Jr. explained that the reaction of media and fans sprung out from the fact that they were looking for someone to blame everything on. In his book, 'Racing to the Finish' he revealed; "As my time out of the racecar was extended, and as rumors about my retirement started getting louder, a lot of people spoke up. They had a very hard time dealing with it all. They looked for something or someone to blame,"
ADVERTISEMENT
Article continues below this ad
WATCH THIS STORY: Dale Earnhardt Jr Reveals the Heart-Crushing Life Event that Became "the Best Thing Ever" in his Life
However, it was undoubtedly a difficult phase for the Earnhardt family, especially Amy Earnhardt. But irrespective of everything, Amy fought through it all gracefully. Talking about it all in an interview, Amy said; "A lot of that was not surprising. I think it was just an easy target. I am an easy target for something like that. Without a lot of information too, they're just gonna assume."
Edited By: Akash Pandhare