WATCH: Dale Earnhardt Jr Shows Incredible Sportsmanship with a Great Gesture
Published 01/05/2022, 2:29 PM EST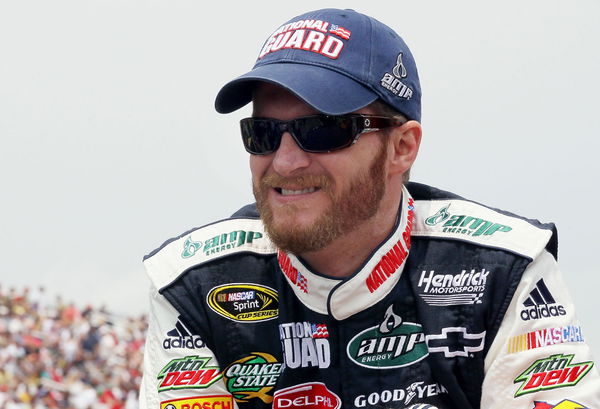 Back in 2002 at the Pocono Raceway, one of NASCAR's classic 'big one' crashes took place. At some point during the race, poor old Steve Park got tagged and spun towards the infield. Dale Earnhardt Jr. was on his inside, and got collected as well. Park clattered into the barrier with a heavy impact, and his car went airborne briefly and barrel-rolled.
Meanwhile, Dale Jr. had a less severe impact, though his car also sustained damage. Once his car came to a standstill, the #8 driver clambered out and rushed over to help his teammate. Eventually, he was able to help the marshals extricate the #1 driver from the car.
ADVERTISEMENT
Article continues below this ad
What happened to Dale Earnhardt Jr and Steve Park?
ADVERTISEMENT
Article continues below this ad
Replays showed that Park was trying to go around the outside of Rusty Wallace in the #2 Penske. After a bit of contact, Park and Earnhardt were helpless, and the former got practically bulldozed into the barrier. Speaking afterwards, Dale Earnhardt Jr said, "I knew when he hit the guard rail, it was going to be big. I'm just glad Steve's alright."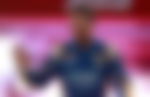 Meanwhile, Park also reassured his family, loved ones and fans that he was alright from the accident. In the end, it was a great sight to see both teammates, Dale Jr. and Steve Park, walking away together. Long after that particular race, Dale Earnhardt Jr. would insist that that was the wildest memory he ever had at Pocono.
ADVERTISEMENT
Article continues below this ad
In the end, that particular crash was so bad that it ended up causing a 65-minute red flag. This was done so that the track officials and marshals could repair the guardrail and resume the race. Luckily for Dale Earnhardt Inc. Dale Jr was able to re-enter the race after his team hastily fixed his car. That hour-long delay was a bit of a blessing in disguise, as they repaired as much as they could and sent him out to finish 37th.