WATCH: Dale Earnhardt Performs Emergency Maintenance in the Middle of a Race
Published 11/29/2020, 10:44 PM EST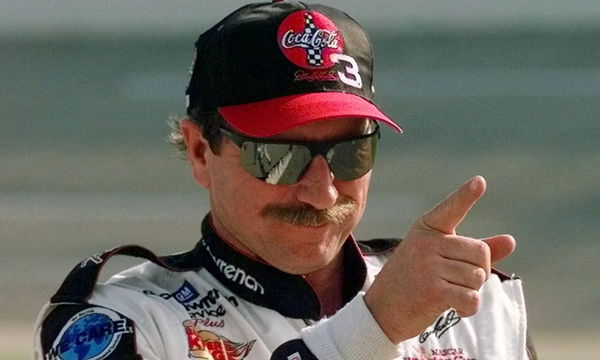 ---
---
In the 1986 season, Dale Earnhardt had an odd moment at the Richmond Fairgrounds Speedway. After an accident, Earnhardt's car was given an impromptu mud shower. Obviously, this meant that visibility was absolutely terrible, something Earnhardt wanted to fix posthaste.
ADVERTISEMENT
Article continues below this ad
Obviously, he radioed the team, saying that he wanted to pit. However, the team denied his request as they wanted to maintain track position. From there, he improvised and cleaned his own windshield while driving. It was one of the oddest sights, but it highlighted his determination to win.
ADVERTISEMENT
Article continues below this ad
Regarding how he managed to keep the car moving, Dale Sr steered with his knee. In the end, Dale Sr ended the race in third place behind Kyle Petty and Joe Ruttman. With this daring feat, he only cemented his reputation in the sport.
ADVERTISEMENT
Article continues below this ad
How did Dale Earnhardt perform in the race?
Admittedly, the NASCAR legend had an adventurous race, courtesy of a titanic battle with Darrell Waltrip. This race at the Richmond Fairgrounds Speedway also ignited a rivalry between the two.
The seven-time Cup Series champion led most of the race, before settling for third. Unfortunately, he got involved in a fairly controversial incident with Waltrip. Apparently, the NASCAR legend clipped Waltrip's right rear wheel, and they crashed into the wall. Dale Sr was able to recover, but he lost the lead of the race and could only muster third.
ADVERTISEMENT
Article continues below this ad
Looking back in hindsight, Darrell Waltrip confessed that he could have avoided the accident. Of course, the incident did happen, and the scene between Earnhardt and team owner Junior Johnson after the race was close to getting ugly.
Ironically, Johnson greatly admired Dale Earnhardt Sr. However, that incident quickly taught Junior Johnson to never go up against his idols. In that very year, Dale Earnhardt went on to win the Cup Series title.