WATCH: Darlington Collects Early Victims With Major Wreck on Lap 2 of NASCAR Xfinity Series Race
Published 09/06/2020, 9:30 AM EDT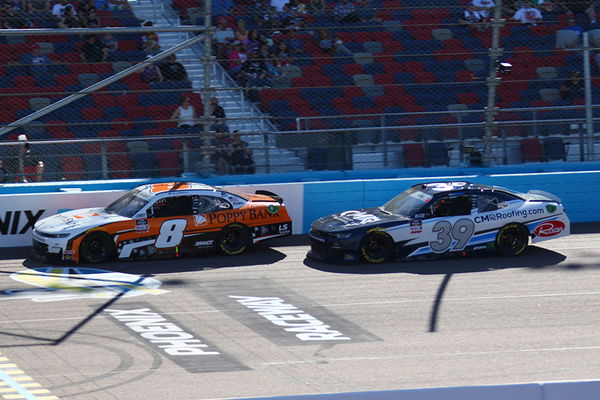 ---
---
The opening race of the Darlington Raceway weekend lived up to the track's 'Too Tough to Tame' reputation. NASCAR's throwback weekend began with the NASCAR Xfinity Series race on Saturday. The race claimed its first major 'wreck' victims as early as the second lap where Daniel Hemric suffered the most damage.
ADVERTISEMENT
Article continues below this ad
It all started when Anthony Alfredo and Justin Allgaier made contact exiting Turn 2 on Lap 2. Alfredo went up the racetrack and clipped Allgaier as both cars spun before running wide. Daniel Hemric in the No.8 was collected right behind them in the wreck. Brandon Brown and Ryan Sieg were also affected.
ADVERTISEMENT
Article continues below this ad
Darlington sees first big wreck early in Xfinity race
The No. 51 car of Jeremy Clements luckily sneaked through two of the cars involved. Daniel Hemric's car suffered heavy damage and finished last. The incident brought out the caution minutes after the race began.
Among the others involved in the wreck, Alfredo finished in 27th place while Allgaier finished in 31st place. Ryan Sieg shrugged off the incident and rallied through to a third-place finish. Brandon Brown's car also suffered damage, and he missed out on the Top-10 to finish 17th.
Brown was caught in the aftermath of the crash between Hemric and Sieg. Brown is contending for the 12th and final playoff spot in the Xfinity Series. He endured the early incident and made multiple pit-stops to keep his car competitive.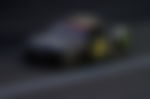 ADVERTISEMENT
Article continues below this ad
The NASCAR Xfinity Series playoff scenario
Despite the incident and the 17th place finish, he increased his lead over Jeremy Clements in the playoff standings to 45 points. Clements avoided the wreck on Lap 2, but his day was still marred by misfortune. His car stopped on the track with 37 laps remaining and he eventually finished 32nd.
Brown had a 32-point lead over Clements when the race began. Rookie Myatt Snider bagged a Top-10 finish (ninth) and closed the gap on Clements to six points. He is in 14th place and is still 51 points behind Brown.
ADVERTISEMENT
Article continues below this ad
Brandon Jones won the race after an exciting battle in the final few laps with Denny Hamlin and Ross Chastain. Three races remain in the regular season, with the Richmond Raceway set to host two races next weekend.