WATCH: Denny Hamlin Hints at Shock Retirement
Published 11/12/2021, 3:48 AM EST
By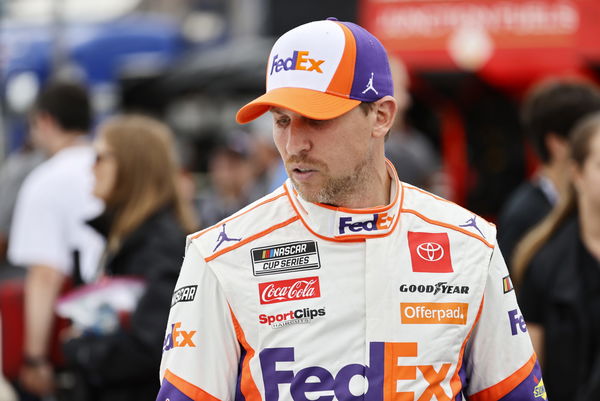 Defeat can be a crushing thing for an athlete. Most can never react in the right way after things don't go their way. But even in defeat, the ones who look beyond it are indeed the true champions. And Denny Hamlin proved he is one of them, even before the race began in Phoenix.
Speaking in an interview, the Joe Gibbs driver was more aware than anyone that the forthcoming race could be the final feather in his glorious cap, which is his career. But the result, no matter what, could've distracted or affected Hamlin's assessment of his career and his achievements.
"I'm at peace with whatever the result is," Hamlin said.
ADVERTISEMENT
Article continues below this ad
"Certainly this year, I've been more comfortable in general, with who I am and the accomplishments we've had."
The 40-year-old driver also claimed that he could retire the next day after the race, and still feel good as he looks back on his time in NASCAR.
"I could quit on Monday, maybe I will, maybe I won't, and be happy with everything I've done."
'That Monday' has passed us, and of course, he hasn't quit and he didn't win in Phoenix either.
But perhaps what he was referring to by retirement is that he was emphasizing how content he is with his career, so much so, that even if the last lap in Phoenix was his last lap in NASCAR, it wouldn't bother him. Or maybe he will hang up his boots after deep introspection during the off-season? Watch this space.
Denny Hamlin has achieved more than he ever could've imagined
In his own words, the No.11 driver emphasized that his career has gone much smoother than he ever expected it to be.
"I've accomplished way more than I imagined, for sure."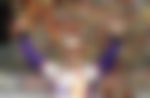 Hamlin has won an impressive 46 races in his Cup Series career, along with the famed Daytona 500 thrice. Yet the one thing he hasn't made his mark on is the Cup Series title.
Speaking after the race which Kyle Larson won, Hamlin explained he did all that he could, but it still wasn't enough.
"There was nothing else I could have done.. I have to live with the result."
ADVERTISEMENT
Article continues below this ad
Yes, Denny Hamlin and his fans will be upset by another missed opportunity. And maybe he could call it quits after 2022 as well.
But life is more than NASCAR and a career, and as long as Denny Hamlin himself is happy with his, so should be everyone who wishes him well.
ADVERTISEMENT
Article continues below this ad
"I'm content, I'm at peace with my life and my career."