WATCH: Earl Bamber Goes Up on Two Wheels in His NASCAR Xfinity Debut Race at Daytona
Published 08/16/2020, 6:56 AM EDT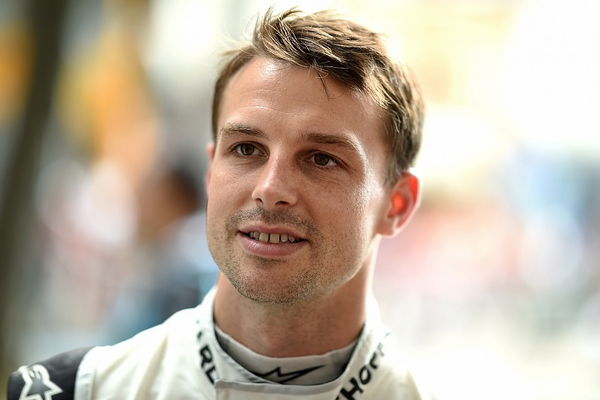 New Zealand driver Earl Bamber made his NASCAR debut at the Daytona road course race. Unfortunately, it was not quite the dream debut that he was hoping for. Sometime during the race, his car went wide and the side of the #21 vehicle clipped a bump at Turn 3.
This sent the Kiwi into a side-ways wheelie, as the entire right side of the car went airborne. Once gravity decided that it existed, the car crashed back down, and he careened into the barrier. Sadly, that spelled the end of his race and he had to trundle his battered car back to the pits to retire.
ADVERTISEMENT
Article continues below this ad
How did Earl Bamber land a NASCAR seat?
ADVERTISEMENT
Article continues below this ad
Recently, he spoke to RACER about his road to the NASCAR Xfinity series. He said that Richard Childress met him a long time ago in New Zealand and invited him to America.
As it turned out, this meeting took place after they won the 2007 Daytona 500, courtesy Kevin Harvick. The team owner did not beat around the bush, and Bamber was only too happy to accept. Unfortunately, since he was under the age of 18, he was not allowed to test on ovals.
According to Earl Bamber, "So he told me, 'You've got a week to build your Legends car' and then he'll tow it down there and he'll pay for it. So I said, 'OK.' But I don't know s**t about putting stuff in cars… Only one of the oil lines fell off… So that was OK. Well, actually the only thing that fell off is something that I didn't put on. So I was happy."
ADVERTISEMENT
Article continues below this ad
Bamber's first taste of an oval came at the Lanier Speedway, which is close to Road Atlanta. However, that would be the only time he ever ran on an oval. Admittedly, he nearly botched it with a wild moment on the out-lap.
This occurred because he braked a little too hard. As it turned out, Richard Childress just wanted to see if Bamber was interested in going racing. Since then, the two have been in touch and now it appears that now the Kiwi has found himself making his NASCAR Xfinity debut.