WATCH: Ex-NASCAR Driver Kenny Wallace Gives a Glowing Recommendation of "Real Deal" Brexton Busch to His Father Kyle Busch
Published 03/23/2022, 9:15 AM EDT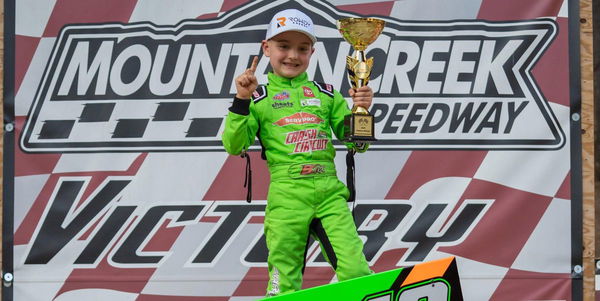 Brexton Busch is undoubtedly a star in the making. The six-year-old son of NASCAR driver Kyle Busch is already showing his superior race genes as he clocks in one good performance after the other over the last few months.
ADVERTISEMENT
Article continues below this ad
And as if his talent wasn't convincing enough looking at his race results, perhaps the recent comments of a former NASCAR driver would help.
Kenny Wallace recently spoke about Brexton Busch, describing the one thing that makes him "the real deal." 
ADVERTISEMENT
Article continues below this ad
"I race 18 races a year. And I pay attention to everything that's going on. Your boy is the real deal," Wallace said. "Because I follow all the crap everybody talks, and then I remember watching the flag stand at the restart, and he was like 'laser-focused.'"
"And that's hard to teach."
Kyle Busch added how his son has been listening "a little better" in the recent races. Busch, who is more or less a driver-coach to his son, admitted that sometimes his advice doesn't get through to Brexton.
So he has to resort to communicating the message through his wife, Samantha Busch, who acts as the mediator between the father and son.
Kyle Busch reveals the driver coach relationship with his son has helped him too
In an interview with Speedway Digest, Kyle Busch confessed that playing the driver coach to his son has helped his own driving in many ways. "He's honestly taught me a little bit too," Busch said.
ADVERTISEMENT
Article continues below this ad
"As I'm his driver coach, I'm helping him through things and I'm thinking – I'm on the sidelines and I'm like okay, what do I need to tell him? How can I explain this to a six-year-old so when he comes off the racetrack to go over things and watch film, I can talk to him about it?"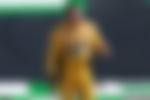 The Joe Gibbs Racing driver explained that he's using the same techniques on himself as well, he's looking at things differently, he's being more careful and approaching the turns in a different way too. "Just certain things in that nature," Busch added.
ADVERTISEMENT
Article continues below this ad
"I'm talking to myself, driver coaching myself a lot more now."