WATCH: Ford Provides Sneak Peek into the 2022 Mustang NASCAR Next Gen Car
Published 04/17/2021, 9:30 AM EDT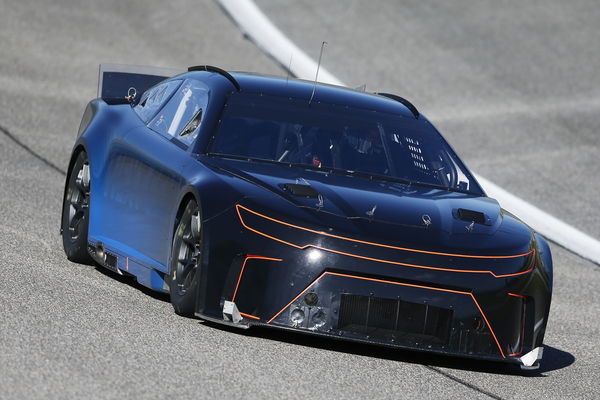 The 2021 season is well underway, but there are already a few eyes trained on the 2022 NASCAR season. After the multiple tests last year, and this year as well, the manufacturers are nearly ready. Recently, Ford teased a glimpse of its 2022 Next Gen challenger as it ran a few laps at Martinsville.
This comes after Toyota teased their own Next Gen model back in January. However, the Japanese giants only showed a small clip of the concept car being drawn. Meanwhile, their American rivals have already got their own car on the track and it sounds absolutely beautiful.
The manufacturer Next Gen models will be released on May 5.
ADVERTISEMENT
Article continues below this ad
Quite recently, the latest Next Gen test took place at the Darlington Raceway. Tyler Reddick took on the track that was fondly known as 'Too Tough to Tame.' Admittedly, the track tamed him as he went for a spin and hit the retaining wall. The run was largely blemish-free until the closing stages of his final run when he sustained minor damage.
What did he say about the NASCAR test?
ADVERTISEMENT
Article continues below this ad
"I heard how much different this car was, and I wanted to see it for myself," Reddick said. "Darlington is one of the top 3-4 most challenging tracks we get around. It might be the most difficult. This track in turns 1-2 is different than 3-4. I really wanted to get to drive this car and see what this thing's like at a track that I'm comfortable at.
"I have a good understanding of this track, and what it takes to get rubbered in and what direction to go to hopefully find us the best tire."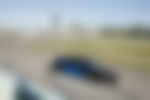 The idea behind that test was to test with Goodyear and accumulate information. Only then can NASCAR be able to make an informed decision on the tire for the 2022 season and the Next Gen car. It is also worth mentioning that that test was the first time the NASCAR Next Gen car made an appearance at Darlington.
ADVERTISEMENT
Article continues below this ad