WATCH: Former NASCAR Star Danica Patrick Takes On a New Adventure on Bear Grylls' Show
Published 04/11/2021, 5:00 PM EDT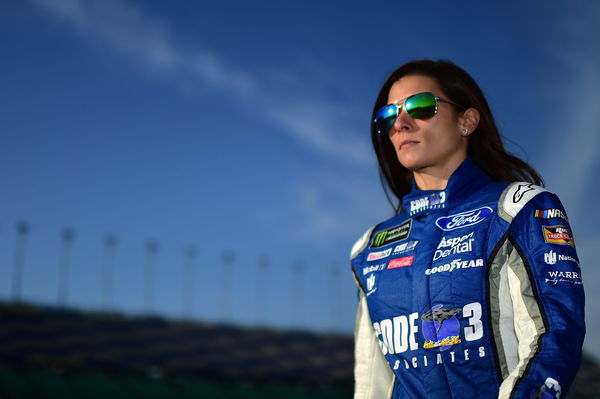 ---
---
Danica Patrick is well-known for being one of the few female drivers to ever reach the NASCAR Cup Series. Although she has never won a race, she has managed to accumulate seven Top 10 finishes. The 39-year-old does have a best finish of sixth place in the 2014 Oral-B USA 500 at the Atlanta Motor Speedway. Since then, she raced until she retired in 2018 after one-off appearances.
ADVERTISEMENT
Article continues below this ad
Recently, the former NASCAR racer is expected to make an appearance in a reality show. To be precise, Patrick is guest-starring in 'Running Wild with Bear Grylls.'
Grylls is famous for hosting reality shows based on survival skills in the wild and often invites celebrities to take part in the challenge.
ADVERTISEMENT
Article continues below this ad
Apparently, Danica Patrick is the latest celebrity to try the challenge. Speaking about the challenge, she said, "I have a pretty strong sense that I'm not going to die. That would be bad for TV. However, scaring the living daylights out of me is going to be good for TV."
What is Danica Patrick expecting in the episode?
The Wisconsin native featured in a preview where she had a close encounter with a rattlesnake. Luckily, she escaped any snake bites, but was more worried about someone having to pee on her leg. She was also a little squeamish about the prospect of eating a scorpion.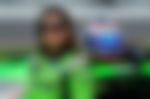 Nevertheless, Grylls greatly admired Patrick and was excited to work alongside her. Even Patrick will be excited about tackling a new challenge that takes her away from her comfort zone. Hopefully, the ordeal will not freak her out too much when it finally ends.
ADVERTISEMENT
Article continues below this ad
However, on the bright side, she still gets a chance to display her driving skills in the show. As seen in the teasers, Danica Patrick is going to drive a dirt buggy. In addition to that, she also has some muscle on her side, as she will also be driving a muscle car during the segment.
ADVERTISEMENT
Article continues below this ad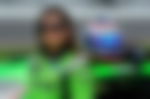 Trending Stories