WATCH: Funny Yet Effective Incident During Grant Enfinger's Pit Stop in NASCAR Truck Series Race
Published 09/18/2020, 10:00 AM EDT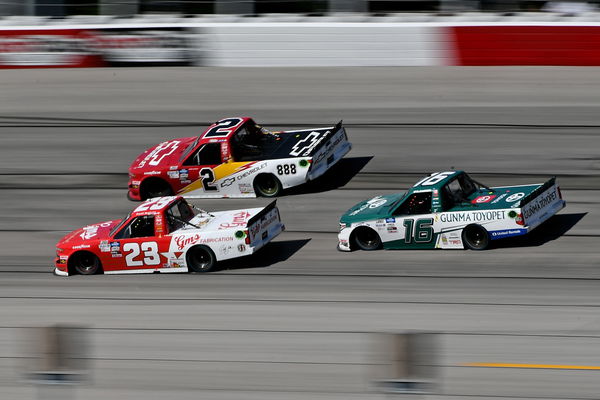 The opening race of the NASCAR Truck Series Playoffs was a bit chaotic, and slightly wet conditions made things tougher for drivers. 17-year-old Sam Mayer, who is not in the playoff race, stunned the field and won the race. A couple of other wrecks during the race also attracted attention.
ADVERTISEMENT
Article continues below this ad
Amidst all this, there was one funny yet applause-worthy incident involving NASCAR Truck Series star Grant Enfinger that went largely unnoticed. Enfinger made an unscheduled pit stop in Stage 1 after what seemed to be battery issues.
Teamwork from ThorSport Racing pit crew
ADVERTISEMENT
Article continues below this ad
The gauges of his car were flickering, and Enfinger had to seek help from his pit crew.
Naturally, Enfinger was in a rush to get things done. His pit crew then showed great presence of mind and teamwork to help him. To save time, the truck chief of the No. 98 car lifted a young crew member and put him right in the seat next to Enfinger's to help solve the issue.
The young man worked on the issue and the chief pulled him out from the car quickly and off went Enfinger. The ThorSport Racing driver had some issues with his truck on Thursday but held on for a 6th place finish.
He started the race on pole position. The teamwork with the pit crew certainly helped him get back in the race without losing much time.
ADVERTISEMENT
Article continues below this ad
Strong NASCAR Truck Series season for Enfinger
Enfinger won the regular-season finale at the Richmond Raceway last weekend. He has three race wins in all this season. The other two wins came in the season opener at the Daytona International Speedway and the Atlanta Motor Speedway.
Enfinger aims to improve last year's run in the Playoffs. In the 2019 season, he finished as the regular-season champion. However, he failed to do well in the Playoffs. This year, his tally of three race wins are a career-high.
ADVERTISEMENT
Article continues below this ad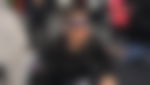 Mayer won Thursday's race ahead of Brett Moffitt and Tanner Gray. Parker Kligerman and Chandler Smith rounded off the Top-5. The Playoffs move to the Las Vegas Motor Speedway next week before the first elimination race at Talladega.