WATCH: How Bristol Motor Speedway Was Transformed Into a Dirt Track for the NASCAR Races
Published 03/29/2021, 4:00 PM EDT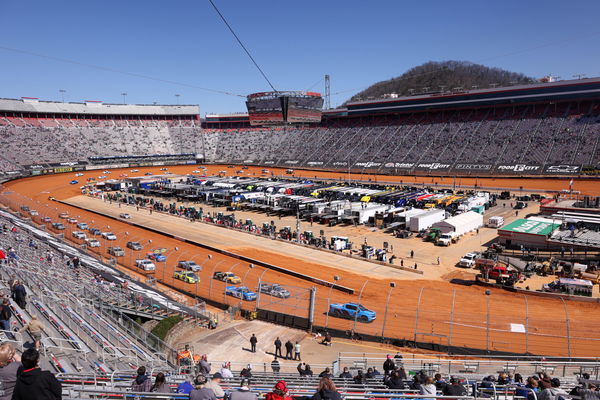 ---
---
This weekend, the NASCAR Cup and Truck Series pay a visit to the Bristol Motor Speedway dirt race. Of course, the BMS track is primarily an asphalt track, but the authorities have worked hard to convert it to a dirt track. In a recent video, the people in charge of the project spoke of the challenges they faced.
ADVERTISEMENT
Article continues below this ad
Apparently, work began in January 2021, and the first order of business was to take care of the concrete. So, the first step of the arduous process was to add a layer of sawdust and then top it off with dirt.
The sawdust actually takes the role of a friction base and it prevents the dirt from slipping off the concrete. In addition to that, it prevents the concrete from getting stained or destroyed.
ADVERTISEMENT
Article continues below this ad
Within a week, the layer of dirt was added to the track. This dirt came from the 2001-2002 track, where it had been stored for a long time. The first layer of dirt acted as the base layer for the track, and they then had to search for fresh dirt, for which the authorities scoured at least 20 different sites looking.
What was next in the Bristol Motor Speedway transformation for NASCAR?
After that initial layer, the BMS officials added a second layer of dirt. Of course, there were a few weather challenges, where it rained for six consecutive days. In fact, the windows of work were very narrow.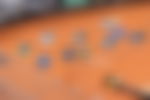 It is worth noting that it took 2300 truckloads of dirt to layer the track and the authorities used several thousands of gallons of water on the track to retain the moisture. Over here, there is a new issue, making sure that they get the moisture in all the right spots. Additionally, they have to make sure that the Bristol Motor Speedway track is smooth and racy.
ADVERTISEMENT
Article continues below this ad
Once the track is ready, everything depends on the weather and the moisture. The ones in charge of layering the track tried to make sure that there was enough moisture and less chances for dust.
Finally, a week before the race, the BMS track hosted the Bristol Dirt Nationals, and needless to say, the feedback was positive.
ADVERTISEMENT
Article continues below this ad