WATCH: How Rookie Cole Custer Stunned the Field to Win His Maiden NASCAR Cup Series Race at Kentucky Speedway
Published 12/02/2020, 9:25 AM CST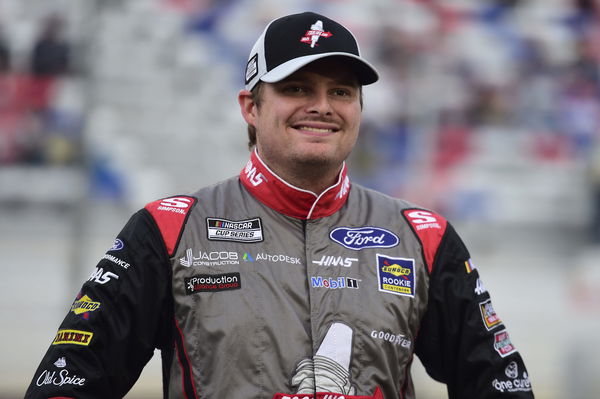 ---
---
The race at Kentucky this year was one to remember for Stewart-Haas rookie Cole Custer. He practically seared in the final three laps at the Kentucky Speedway, to claim his first-ever Cup Series win. Everyone watching the race was in absolute disbelief when Custer blazed past the likes of Kevin Harvick and Martin Truex Jr to claim the lead.
ADVERTISEMENT
Article continues below this ad
The 2020 Quaker State 400 race was quite unique on its own, with nearly four drivers having the chance to win. However, Custer's determination and zest to pass his opponents eventually landed him the win.
Custer himself took to Twitter to retweet a video posted by the official NASCAR handle. The brief clip highlighted how he charged down the outside line of Truex Jr, to get in front and defend the challenge from his rivals.
ADVERTISEMENT
Article continues below this ad
No one had quite expected the Stewart-Haas rookie to claim the win
The Stewart-Haas No.41's post read, "One I'll never forget, that's for sure." This sort of performance was also one of the major reasons for him winning the 2020 Sunoco Rookie of the Year accolade.
Even though Custer has performed well so far, he still has a lot to show for the racecraft and skill that make him better than all the other rookies that made the step up. But he was also the only rookie to qualify for the playoffs, outlining his credentials to be a future top driver.
Cole Custer rightfully received the Rookie of the Year award
ADVERTISEMENT
Article continues below this ad
For his debut full-time season at the biggest stage, Custer certainly gave it his everything. A win and seven Top 10 finishes should probably tell you the story. He also eventually ranked 16th in the Drivers' standings.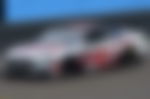 Having won the award, Custer had earlier stated, "I know that all of us have been pretty competitive this year, and I think we've all made big strides. It's just a matter of we won at Kentucky. I don't know what to tell you, so we were Rookie-of-the-Year."
ADVERTISEMENT
Article continues below this ad
Ahead of the 2021 Cup Series season, the 22-year-old will hope to surpass his achievements in 2020. With competitive teammates such as Harvick and Almirola, it will interest to see how he goes about his season next year.