WATCH: Jeff Gordon and Clint Bowyer Sit to 'Discuss' Their 2012 NASCAR Incident in Phoenix
Published 03/17/2021, 8:00 AM EDT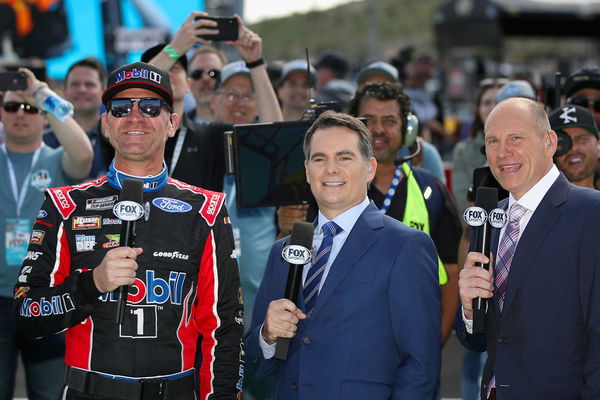 ---
---
Back in 2012, Jeff Gordon and Clint Bowyer got involved in a big altercation during the Cup race at Phoenix Raceway. Apparently, the two of them tangled with each other during the race and took themselves out. Later on, it prompted Bowyer to sprint to the paddock and engage in a brawl with Gordon and their respective crew.
ADVERTISEMENT
Article continues below this ad
Recently, the two drivers sat down to discuss the incident and finally clear the air. Gordon was pretty adamant that the then #15 driver would not win the championship that year. The four-time Cup Series champion brought up a certain race at Martinsville. However, Bowyer tried to steer the conversation back to the Phoenix race.
ADVERTISEMENT
Article continues below this ad
Then the two of them continued to argue back and forth for a while. Obviously, Clint Bowyer had his version, and Jeff Gordon had his version of events. Since both were obviously biased, they reached an impasse, and the argument went nowhere.
How did the Clint Bowyer-Jeff Gordon saga really play out?
ADVERTISEMENT
Article continues below this ad
Apparently, the 2012 Martinsville race lit the fuse when Bowyer tried a move on Gordon for the lead. The Hendrick Motorsports driver turned in on Bowyer and spun him into Jimmie Johnson. Gordon insisted that he dominated the race until he got taken out. However, Bowyer got the impression that his rival was deflecting blame away from himself.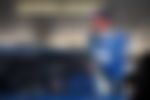 Finally, Gordon conceded that he harbored a small grudge over the Martinsville incident. Then came the fateful race at Phoenix, where they took each other out again and collected another innocent victim. This time, it was the #20 car of an unsuspecting Joey Logano.
ADVERTISEMENT
Article continues below this ad
Unfortunately, this started a fresh round of arguments between the duo. To make matters worse, the two eventually landed right back to square one all over again. Suffice to say, there may not be a proper conclusion to the debate any time soon.