WATCH: Jeff Gordon, Brad Keselowski Weigh In on the Noah Gragson-Daniel Hemric Fight in NASCAR Atlanta Race
Published 03/24/2021, 9:00 AM EDT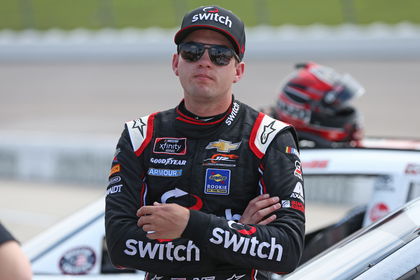 ---
---
One of the biggest talking points this week has been the fight between Noah Gragson and Daniel Hemric during the NASCAR Xfinity Series race at Atlanta. Two other drivers and former Cup champions, Jeff Gordon and Brad Keselowski know a thing or two about a brawl on pit road and weighed in on Saturday's incident.
ADVERTISEMENT
Article continues below this ad
It all began when Gragson backed into Hemric during a pit-stop, almost endangering some pit crew members. Gragson maintained he did not do it intentionally, but Hemric suffered some damage and was furious with the move.
Just after the race ended, Hemric interrupted Gragson's post-race interview by pushing him and the two drivers then started throwing punches at each other. Crew members separated them soon enough.
ADVERTISEMENT
Article continues below this ad
Gordon and Keselowski were involved in a similar fight back in 2014 in Texas. The two drivers, who were on FOX Sports' show this week, spoke about the Gragson-Hemric incident.
Jeff Gordon gives his thoughts on the Gragson-Hemric brawl
They started by looking back at their own fight in 2014, which they can now remember in a lighter manner. Gordon said he could relate to Hemric's mindset and frustration, as back then, he felt Keselowski intentionally wrecked him during a crucial moment in the race.
In the 2014 Texas playoff race, Gordon felt he could make a run for the win, but contact from Keselowski spun the NASCAR great out of the race. He finished way below in the final order, while Keselowski had a top-3 finish.
"I can relate to Hemric because I saw a championship opportunity go away. Whether it was intentional or not, it felt intentional to me on the race track. So, man, I was just fuming. And I was wanting to deal with him (Keselowski) at that moment," Gordon said on the same.
He pointed out that Hemric has seen some opportunities to win slip away in recent weeks, and Gragson's move added to those frustrations. Having said that, he felt Gragson did not intentionally back away on pit road, but the move was still unnecessary.
"Now Gragson, I don't see that he really intentionally did that. But I also think he didn't have to back into right-front fender," Gordon added.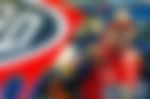 Brad Keselowski saw no malice in Gragson's intentions
ADVERTISEMENT
Article continues below this ad
Keselowski, on the other hand, had a different point of view. He noted that the right-front tire has to be in the pit box, without which a driver can get a one-lap penalty. Keselowski gave Gragson the benefit of the doubt, saying he had to make a complex move and did not intend to hurt Hemric at all.
"If you saw the way Noah had to go around Daniel Hemric…In order to get the car backed up and into the pit box, he had to do a really complex move. I don't think he did it intentionally at all. I think he was backing up and just lost track of where he was," the Team Penske star said.
The disagreements continued between Gordon and Keselowski, but they soon laughed it off. Gragson and Hemric were lucky to not be penalized for the fight. However, Gordon believes if any of those punches had landed, it could have been a different story.
ADVERTISEMENT
Article continues below this ad