WATCH: Jeff Gordon Storms to His 91st Career Victory at Michigan International Speedway
Published 08/23/2021, 1:50 PM EDT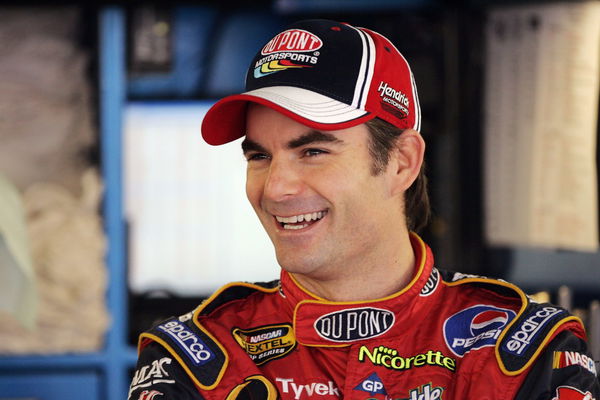 ---
---
Back in 2014, Jeff Gordon stormed to Victory Lane at the Michigan International Speedway to pull an incredible feat – he secured his 91st career victory. For a while, Joey Logano lead the race, but Gordon kept on his tail all the way. Finally, when an opportunity came knocking, Gordon refused to take no for an answer.
ADVERTISEMENT
Article continues below this ad
Gordon said, "That last restart was it. We had the car to win. Our car was amazing. Whoever got out in front had such a huge advantage.
"I got a good restart and Kevin, for some reason, wasn't getting good restarts, so Joey was sort of out there by himself and I was able to get to his quarter. When I got to his quarter, I dragged him back and I was able to shoot to the bottom and get by."
ADVERTISEMENT
Article continues below this ad
With 17 laps left, he positioned himself on Logano's inside on the restart and then he struck. Through the first two turns, Gordon barged past Logano to take the race lead. From there, the #4 driver consolidated his position and began to pull away from the rest of the pack.
What happened to Jeff Gordon during the race?
ADVERTISEMENT
Article continues below this ad
Admittedly, Joey Logano did not get into Jeff Gordon's good books during the restart. Apparently, the #22 Penske driver backed up the entire field in the buildup to the green flag. As a result, he was able to get a better start compared to the four-time Cup series champion. Naturally, a fuming Gordon ranted at Logano's questionable tactics and vowed retaliation.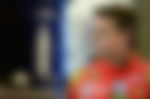 "I had a bunch of good (restarts). The last one wasn't the greatest," Logano said. "I should have pulled down in front of (Gordon) and got the draft, but he got up next to me and pulled me back so hard that I couldn't get away from him. He was able to get position on me into (Turn 1) and once he got that clean air … one too many restarts."
ADVERTISEMENT
Article continues below this ad
In the end, nothing could stop Jeff Gordon from romping to his third of the season and the 91st of 93 wins. To make matters worse for Logano, Kevin Harvick finished second, with the Penske driver settling for third. Paul Menard and Dale Earnhardt Jr. rounded out the Top 5.