WATCH: Jeffrey Earnhardt's Heartwarming Tribute to "Superhero Grandpa" & NASCAR Legend Dale Earnhardt After Talladega Pole
Published 04/23/2022, 2:15 PM EDT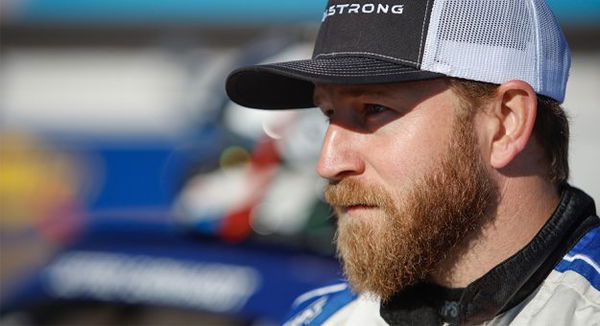 Earnhardt is perhaps the most famous name in all of American motorsports history. While the image that comes into mind with that name in most people's minds is of the great Dale Earnhardt and his son, many forget that there's also Jeffrey Earnhardt.
But despite his relatively lesser fame, he recently proved that he too has all the Earnhardt racing genes in him.
The grandson of arguably the greatest NASCAR driver of all time, Jeffrey Earnhardt recently earned the pole for the Xfinity Series race at Talladega. What made the achievement even better was the fact that he did it while driving a No.3 car, the same number his grandfather made iconic.
ADVERTISEMENT
Article continues below this ad
In the post-qualifying interview, Earnhardt acknowledged the gravity of his achievement as he paid tribute to the most famous of all Earnhardts.
"It's huge. You know, I saw him. I could throw my heart beating in my ears. Sitting there waiting to make the first run. I thought it'd be a little bit better the second run," he said.
"And it wasn't so, you know, just like I said, my grandpa's, my hero."
Jeffrey Earnhardt, grandson of Dale Earnhardt, had not had an experience before today like the one he had at Talladega where he drove the No. 3 Xfinity car and put it on the pole:  "I could feel my heart beating in my ears. … My grandpa is my hero." pic.twitter.com/DcX6h5ZJ5C

— Bob Pockrass (@bobpockrass) April 22, 2022
Jeffrey Earnhardt is "speechless" about competing in the iconic No.3 car
Jeffrey Earnhardt described how big of an honor driving the No.3 car, the number with which Dale Earnhardt won six of his seven, record-equaling Cup titles in, is.
ADVERTISEMENT
Article continues below this ad
"To be able to compete in a car like his for the guy that he drove for, it's not in the Cup series, but it's still a pretty amazing opportunity that I'm just speechless about," Earnhardt said.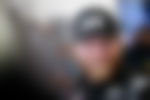 He added how incredible Dale Earnhardt's achievements are in the sport, something that elevated him to the highest mountain in NASCAR for the drivers, for the fans, and for American people.
ADVERTISEMENT
Article continues below this ad
"Like I said, he'll always be my superhero. I'm just trying to do the best I can to make him and their and our fans proud," he added.