WATCH: Jimmie Johnson Gives a Cheeky but Funny Reply to Elliott Sadler in a NASCAR Commercial
Published 01/04/2021, 5:00 AM EST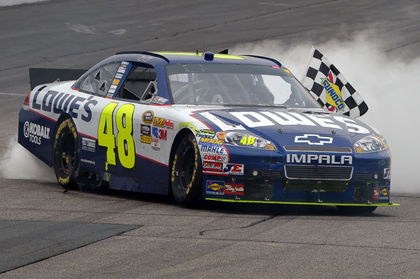 ---
---
Back in 2007, American wireless service operator Nextel served as the title sponsor for the NASCAR series. That year, the company was advertising the Motorola Buzz walkie-talkie. In the commercial, there was a fairly amusing conversation between Jimmie Johnson and Elliott Sadler.
ADVERTISEMENT
Article continues below this ad
The scene kicks off with Sadler critiquing Johnson and trying to give him some tips. He observed that the Hendrick Motorsports driver often messed up at Turn 3. However, Johnson cut him off before picking up the walkie-talkie, He said, "I'm gonna need it again."
Immediately after that, somebody came in, holding presumably Johnson's 2006 Cup Series trophy. In the end, Sadler was forced to concede defeat and walk away.
ADVERTISEMENT
Article continues below this ad
How has Jimmie Johnson performed in NASCAR since then?
Although it is just a commercial, some would consider Johnson's response as reeking of arrogance. However, given that he has since gone on to notch up six more Cup Series titles, that kind of arrogance is warranted.
The man is undoubtedly a legend, right alongside the likes of Richard Petty and the late great Dale Earnhardt. All three drivers have seven Cup Series crown to their names and rightly deserve all plaudits.
ADVERTISEMENT
Article continues below this ad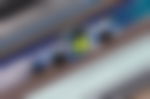 Meanwhile, Elliott Sadler only has three NASCAR Cup Series wins to his name and no titles. He made his Cup debut in 1998 and retired from the Cup series in 2017. He was a little more successful in the Xfinity Series, with 13 wins under his belt. Sadler also recorded a best finish of second in the championship on four occasions, namely in 2011, 2012, 2016, and 2017.
On the other end of the spectrum, Jimmie Johnson soldiered on until he too hung up his boots at the end of 2020. Without a doubt, Johnson's legacy in the world of NASCAR racing will be preserved till the end of days.
ADVERTISEMENT
Article continues below this ad