WATCH: Joey Logano and Several Others Involved in Multi-Car Accident at Michigan
Published 08/24/2021, 1:30 PM EDT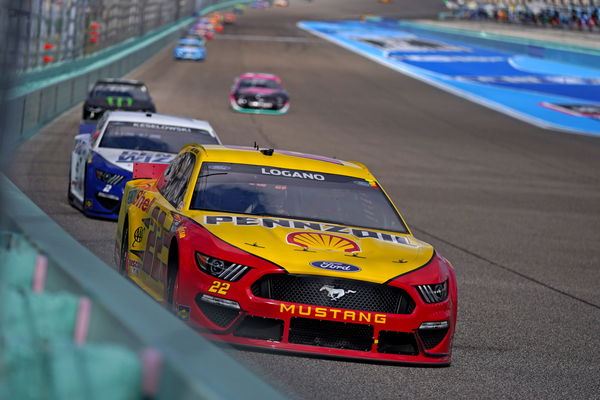 ---
---
On Sunday, the NASCAR Cup Series race at Michigan concluded with Ryan Blaney winning. However, as with any NASCAR race, there was a multi-car accident during the race. On this occasion, Joey Logano, Christopher Bell and a few other drivers came off the worst-hit.
ADVERTISEMENT
Article continues below this ad
The whole thing got triggered when Tyler Reddick got out of shape and Logano ran into his rear end. Then, Joey Logano, Christopher Bell, and Ryan Newman got spun around. After that, more chaos erupted with a few more cars spinning or taking avoiding action.
ADVERTISEMENT
Article continues below this ad
Prior to the incident, Reddick dove down the inside of Logano, but got a little loose. A few other cars spun, including Josh Berry, who got caught behind the #34 of Michael McDowell. Meanwhile, Martin Truex Jr spun Logano around, and McDowell also tagged Bell. There was also a close call for Chase Elliott, who barely dodged the wrecks.
What happened to Joey Logano and the other drivers?
ADVERTISEMENT
Article continues below this ad
Apparently, the #22 Penske driver limped away with a wrecked front suspension. This was evident because one of his front wheels was pointing in a different direction. Of course, this meant that his race was over and nothing could fix the suspension. On the bright side, Blaney's win and Brad Keselowski's ninth place gave Team Penske some small comfort.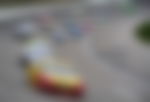 At least they can be happy that all three drivers are still eligible to make the Cup Series playoffs. The disappointed Logano will be eager for redemption at the coming weekend's race at Daytona. It will also be his last chance to snatch another win before the Playoffs begin.
ADVERTISEMENT
Article continues below this ad
After that, the competition will get serious, and all of the qualified drivers will be very mindful of everything, including their health. Corey LaJoie was pretty much a warning for everyone that the COVID-19 crisis is not going anywhere. Additionally, one missed race could spell disaster for them.