WATCH: Kurt Busch in Classy Exchange With Charlotte Hornets Ace as NASCAR Meets NBA
Published 01/24/2022, 3:00 AM EST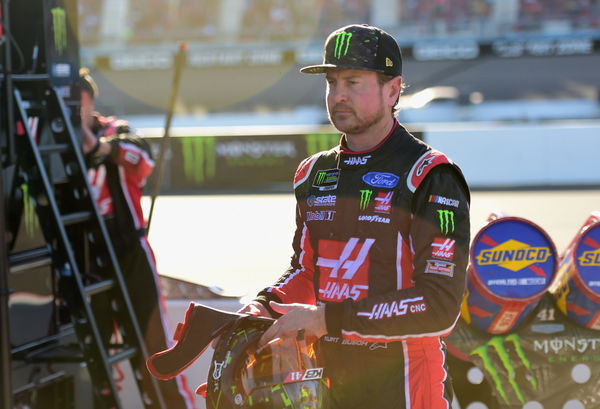 Recently, the 23XI Racing team teamed up with the Charlotte Hornets for their first 'Crossover Night'. Kurt Busch was at the event and got to rub shoulders with a few NBA stars. Among them was Hornet point guard Ishmael Smith, who had the honor of swapping his jersey for Busch's helmet.
ADVERTISEMENT
Article continues below this ad
Of course, this was only a replica helmet, but Smith was excited nonetheless. At the same time, the 2004 Cup Series champion received a Charlotte Hornets jersey with his name and the number #45 on it. Also present at the event were Denny Hamlin and Busch's teammate, Bubba Wallace. Of course, Wallace was not left out and got his own jersey with his #23 number and name.
ADVERTISEMENT
Article continues below this ad
It was a great day in the office for the Hornets, as they defeated Oklahoma City Thunder 121-98. So, they were able to enter the crossover night in high spirits. Additionally, Kurt Busch, Bubba Wallace, and Denny Hamlin got their money's worth in seeing the team win.
ADVERTISEMENT
Article continues below this ad
What now for Kurt Busch and Bubba Wallace?
Later this month, the NASCAR paddock, including the 23XI boys will head to Phoenix. This is because the Phoenix Raceway plays host to the final test before the Busch Clash at the LA Coliseum. Bubba Wallace in particular will be anxiously waiting for this test because a shoulder surgery sidelined him for the last two tests.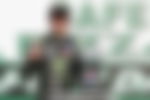 In other words, he did not make the trip to Atlanta and Daytona for the respective pre-season tests. Of course, this could put him on the back foot, since the other drivers have had some track time in the Next Gen cars. Owing to this, Wallace has a few options laid out in front of him. First and foremost, he can make the most of the Phoenix test. Secondly, since the Busch Clash is a non point-scoring event, he can treat it as an extended test session.
ADVERTISEMENT
Article continues below this ad