WATCH: Kurt Busch Goes Flying in Horrific Multi-Car Wreck in NASCAR Cup Series Race at Talladega
Published 10/04/2020, 5:35 PM EDT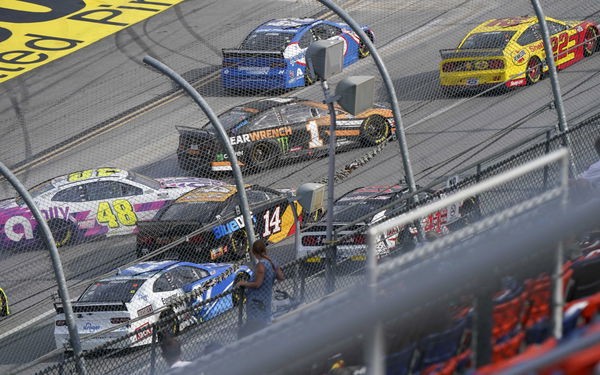 ---
---
The 'Big One' at Talladega took place towards the end of Stage 2 in the NASCAR Cup Series race. In a horrific crash that involved numerous cars, Las Vegas winner Kurt Busch was sent flying on top Cole Custer's No. 41 car.
ADVERTISEMENT
Article continues below this ad
It was a frightening moment in the playoff race when the older Busch brother went flying and slammed into a couple of other cars on landing. The incident also collected Clint Bowyer and Brendan Gaughan right away. Daniel Suarez and Gaughan were also heavily impacted right there.
ADVERTISEMENT
Article continues below this ad
11 cars involved in a huge wreck in NASCAR Cup Series race
In the aftermath of the incident, it was finally revealed that as many as 11 cars were involved in the horrific crash. The crash immediately ended the night for each of Busch, Custer, Bowyer, Suarez, and Gaughan.
Jimmie Johnson, in his final race at Talladega as a full-time driver, was also collected in the crash. So were Kurt's younger brother, Kyle Busch, as well as Austin Dillon. Brad Keselowski, one of the pre-race favorites was also affected.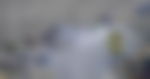 The other two drivers collected in the crash were Ryan Preece and Brennan Poole. The red flag came out as a result of the crash.
A sigh of relief for drivers involved
NASCAR later tweeted, saying that Kurt Busch, Custer, and Bowyer were all released from the infield care center after evaluation. Later, Gaughan and Suarez were also released.
Replays showed Clint Bowyer in his No. 14 car pushing Jimmie Johnson in the No. 48 car. That sent Johnson haywire who then made contact with Kurt Busch in the No. 1 car, causing all the chaos and havoc. Luckily for Busch, he landed on his tires and that's what helped him.
ADVERTISEMENT
Article continues below this ad
Johnson was absolutely furious with Bowyer after the incident, for that initial push from behind. As soon as Johnson went to the pit for repairs, he was heard saying, " What the f**k is he thinking?'
ADVERTISEMENT
Article continues below this ad
There were just 11 laps left in Stage 2 when all this happened.
Earlier, the race started with as many as three wrecks in the first 12 laps. Christopher Bell's day ended with a wreck on the very first lap itself.