WATCH: Kyle Busch Almost Runs Over People in the Pit Lane
Published 09/06/2021, 10:43 AM EDT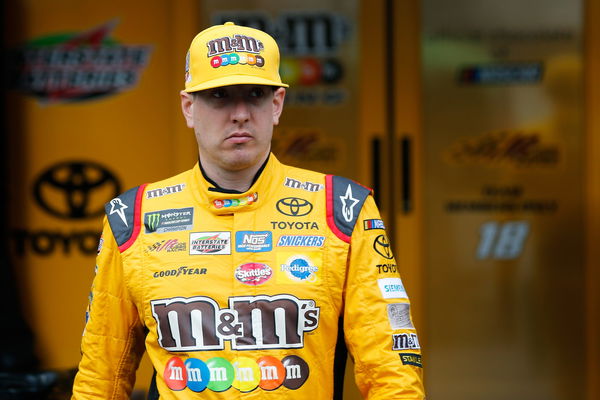 ---
---
On Sunday, Kyle Busch performed a bit of a dangerous stunt during the Cup race at the Darlington Raceway. The Joe Gibbs Racing driver had just retired after a collision with Austin Dillon. As he crawled back into the pitlane, he did a slightly bone-headed move.
ADVERTISEMENT
Article continues below this ad
He failed to slow down as he drove back to the garage, and people on the pit road were forced to quickly move out of the way. Luckily, nobody got hurt, and he managed to slow down in time. Obviously, the driver was fuming after the crash with Dillon, but it should not have warranted such actions.
ADVERTISEMENT
Article continues below this ad
Interestingly, the NASCAR officials decided to not call him into the trailer to explain himself. However, they did declare that they were reviewing the incident. As he drove into the garage area, he ran over a bunch of traffic cones and flattened them. Protocol demands that he should have waited until someone cleared the cones and the path was clear.
ADVERTISEMENT
Article continues below this ad
How did Kyle Busch crash out at Darlington?
The #18 Joe Gibbs Racing driver ran around the outside of Dillon when the two of them touched. Busch fought to regain control of the car, but he spun and his rear end slid into the outside wall. The car was still a little drivable, so he managed to limp back to pit road. Of course, this temporarily ruined his chances of making the next round of the playoffs.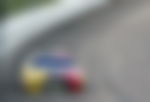 On the bright side, there are still a couple of races left in the first round, and 11 places up for grabs. For now, Kyle Busch will have to re-focus on the coming races and try to snatch any vacant slots. As long as he finishes, ahead of his rivals, he should be fine and dandy. Though it will help his cause if he managed to snag a couple of wins to ease the process.
ADVERTISEMENT
Article continues below this ad