WATCH: Kyle Busch and Kevin Harvick Face Off After Collision at Darlington
Published 09/03/2021, 10:19 AM EDT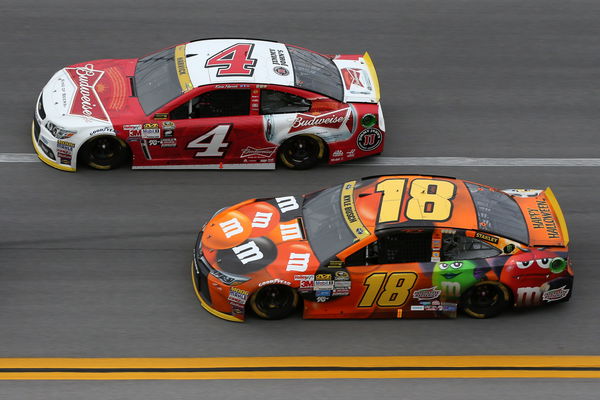 ---
---
In the NASCAR scene, Kyle Busch and Kevin Harvick are two of the most ill-tempered drivers. So, when the two of them collided at the Darlington Raceway in 2011, everyone was certain sparks were definitely going to fly. While battling for seventh place, Busch and Harvick went three-wide with Clint Bowyer.
ADVERTISEMENT
Article continues below this ad
Unfortunately, Bowyer ended up as the big loser, as he got shoved out of the way. Poor old Bowyer careened towards the inside wall and crashed into it. Meanwhile, Busch spun Harvick around and sent him to the outside wall. In the immediate aftermath, the #29 driver plotted his revenge on the Joe Gibbs Racing driver.
ADVERTISEMENT
Article continues below this ad
Luckily, the two were able to continue racing, with Kyle finishing 11th and Kevin Harvick in 17th place. After the race, when Busch parked his car, Harvick pulled up ahead of him and got out. He then proceeded to squabble with Kyle Busch, not realizing that he forgot to put the brakes on his own car. The #29 car then proceeded to roll away and smash into the pit wall.
What did Kyle Busch and Kevin Harvick say about the incident?
ADVERTISEMENT
Article continues below this ad
Speaking after the race, Busch said, "Harvick's up on the top a little bit loose and I had a run. I gave him room and he kind of came off the wall at a bad angle, obviously. Clint wrecked, bouncing off of Harvick, and it was just uncalled for, just unacceptable racing. It's in the last couple of laps and I gave him room off of Turn 2, I didn't get the room."
Meanwhile, Kevin Harvick said, "We're just racing hard and doing what we had to do at the end. Things happened, that's it. What do you do, it's racing I guess."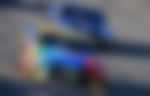 On the subject of his post-race altercation, Harvick insisted that "not much" was discussed. When asked whether things were settled, he simply quipped that everyone saw the end of the discussion.
ADVERTISEMENT
Article continues below this ad