WATCH: Kyle Busch Celebrates After His Son Brexton Busch Wins Another Race
Published 11/15/2020, 9:45 AM EST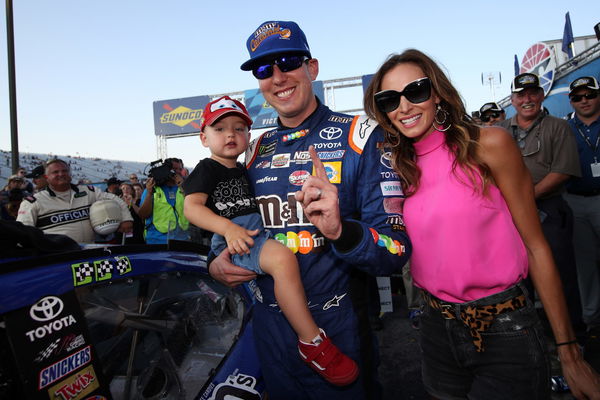 ---
---
Brexton Busch is doing a phenomenal job of carrying on the family tradition of motor racing. His father, Kyle Busch is an accomplished NASCAR driver, as is his uncle, Kurt Busch. Recently, Busch Jr won another Beginner Box Stock car race. The last time he won a race, it was back in late September.
ADVERTISEMENT
Article continues below this ad
Suffice to say, Kyle 'Rowdy' Busch proudly looked on as his son took to victory lane. It was also heart-warming to see the 35-year-old be a supportive father and celebrate his son's success. The 5-year-old is steadily working his way up the ranks and racking up valuable experience.
ADVERTISEMENT
Article continues below this ad
Obviously, it will take a long time until Brexton eventually reaches NASCAR. Admittedly, no one knows whether he will actually wants to race in NASCAR or pursue a different racing path. The good news is that he has plenty of time to decide, plus his father and uncle will be there to guide him.
What lies in the future for Kyle Busch?
The Joe Gibbs Racing driver is eagerly waiting for the 2021 season. After winning the 2019 Cup Series season, he was unable to defend his title. In 2021 though, he will definitely try again to add a third title to his name. Truthfully speaking, he pretty much dodged a bullet when he won the Playoff race at Texas.
ADVERTISEMENT
Article continues below this ad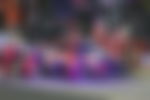 Had he not won the race, it would have broken his streak of grabbing a race win in consecutive Cup Series seasons. Luckily, the Texas win ensured that he has gone 16 consecutive years with a race win, and he could try and gun for the record. Currently, he is two seasons away from record-holder, Richard Petty, who has 18 under his belt.
At 35-years old, he has plenty of time to grab that record. Of course, the record could be in the back of his mind, because the 2021 title is a much bigger fish. Even if he does not get the title, wins would be a nice bonus.
ADVERTISEMENT
Article continues below this ad