WATCH: Kyle Busch Gives a Pep Talk to His Son Brexton After His Bad Race
Published 07/15/2021, 4:10 PM EDT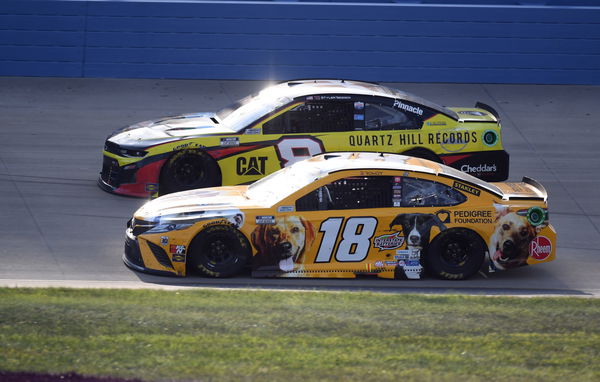 ---
---
Kyle Busch has proven that he is not only a great racer, but a great father as well. Recently, his son Brexton Busch lost a race, but just barely. As it turned out, Brexton finished the race in second place, so the boy was fairly disappointed in himself. To cheer him up and to remind him of his racing abilities, Kyle asked Brexton where he started the race.
ADVERTISEMENT
Article continues below this ad
As it turned out, Brexton started dead last, so Kyle Busch was extremely proud. All in all, it was a great weekend for the entire Busch clan. While Kyle kicked it off with his final Xfinity Series win, Kurt Busch led a Busch 1-2 at the Atlanta Motor Speedway. And now, Brexton's second-placed finish is the icing on the cake.
ADVERTISEMENT
Article continues below this ad
What is Kyle Busch up to now?
The 36-year-old is now preparing for the NASCAR Cup Series race at New Hampshire. To his delight, the Joe Gibbs Racing driver is starting on pole position for this weekend's race. With two wins under his belt, Busch is in an excellent position to add a third one.
ADVERTISEMENT
Article continues below this ad
Of course, all of his rivals will try their utmost to stop him. Chief among them will be Hendrick Motorsports' Kyle Larson and Busch's own teammate, Denny Hamlin. However, as mentioned before, Busch has been in good form in the last few races. So, he could be a force to be reckoned with. Of course, the races can be unpredictable, but Busch will try his hardest to win.
We can also be sure that Brexton Busch will be there cheering his father on. Although he is way too young, Brexton is steadily following in his father's footsteps. Somewhere down the line, it may be possible that the boy could eventually make it to the NASCAR arena. For now, he is simply content with steadily working his way up the rankings while his father competes at the top level.
ADVERTISEMENT
Article continues below this ad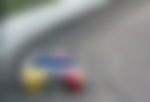 Trending Stories