WATCH: Kyle Busch, Kyle Larson and Clint Bowyer Look On as Their Sons Play Around With Each Other
Published 04/01/2022, 8:55 AM EDT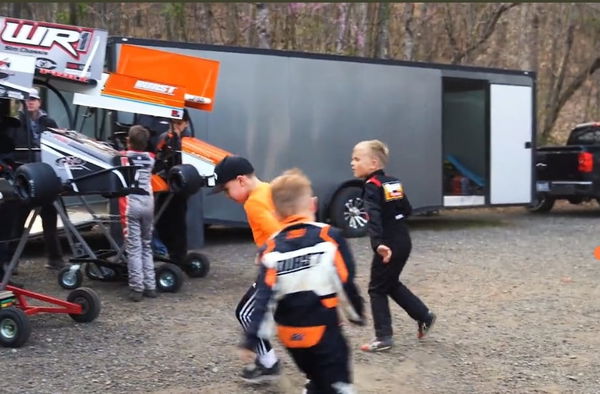 Sometimes, it is easy to forget that NASCAR drivers have personal lives outside the track amidst all the drama on and off it. Now, in a few cases, children of these drivers are following in their fathers' footsteps. Chief among them is Brexton Busch, son of Kyle Busch.
ADVERTISEMENT
Article continues below this ad
In a recent video clip, Busch Jr was seen playing around with fellow NASCAR children, Owen Larson, and Cash Bowyer. All three children have raced a little bit, but Brexton and Cash have been a lot more active on this front. Apparently, the trio fashioned a mini short track and were running around on it, to their fathers' amusement. As per Brexton's Twitter, they were preparing for when their dads had to visit the short tracks after the COTA race.
What next for Kyle Busch and Kyle Larson?
ADVERTISEMENT
Article continues below this ad
As Brexton's tweet said, NASCAR is heading for a few short tracks to compete on. The first of those, is at the Richmond Raceway on April 3rd. In the following week, the paddock heads to the Martinsville Speedway, and a week after that, at Bristol. Of course, the drivers will be racing on the dirt surface at the Bristol Motor Speedway.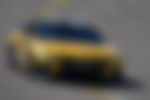 Kyle Busch could be a favorite at Richmond because he has won on six occasions. This includes four in a row between 2009 and 2012. At Martinsville, Busch has two wins at the short track, winning the 2016 STP 500 and the 2017 First Data 500. Finally, at the Bristol Motor Speedway, Busch and Larson have never won on dirt.
ADVERTISEMENT
Article continues below this ad
That honor went to a delighted Penske driver Joey Logano, but the Joe Gibbs Racing driver has racked up seven tarmac wins. Fortunately for Kyle Larson, he did win last year's Bass Pro Shops NRA Night Race. However, the 2022 NASCAR Cup season has been fairly unpredictable. So, nobody knows who will emerge victorious. As for Clint Bowyer, he has nothing to worry about. This is because he will be sitting comfortably in the commentary booth for all three races.