WATCH: Kyle Larson, Hailie Deegan Avoid Big Trouble as Chandler Smith Spins in NASCAR Truck Race on Bristol Dirt
Published 03/29/2021, 7:04 PM EDT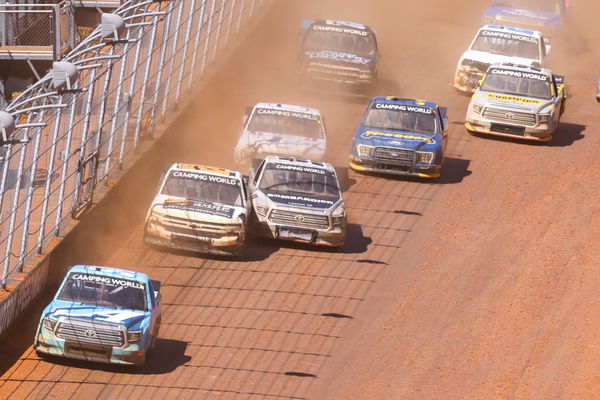 ---
---
After getting pushed back due to adverse weather conditions, the NASCAR Truck race at Bristol finally got underway on Monday. Sometime during the race, a bit of mayhem kicked off as Chandler Smith spun. Hailie Deegan and Kyle Larson were alert enough to take avoiding action. Unfortunately, Tyler Ankrum was not so lucky and went nose-first into the #18 truck.
ADVERTISEMENT
Article continues below this ad
Luckily, Smith was able to reverse his car and get it out of the way. However, Ankrum remained stationary with heavy damage to his #26 truck. The incident got triggered when Austin Wayne Self bumped into him and spun him around. Deegan and Larson managed to dodge the pirouetting truck but Ankrum had nowhere to go.
ADVERTISEMENT
Article continues below this ad
How did the race fare for Kyle Larson and Hailie Deegan?
Admittedly, Larson's race only went downhill from there, but that is another story. Meanwhile, Deegan managed to finish in a respectable 19th place on the track. While all that was going on, Martin Truex Jr went on to win the race. Behind him on the track was Ben Rhodes, with Raphael Lessard in third place.
ADVERTISEMENT
Article continues below this ad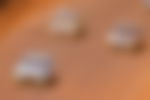 It was a terrible race in the office for pole-sitter John Hunter Nemechek, as he retired from the race. However, it was all smiles for Truex, who got major bragging rights among the Cup drivers in the Truck series. The next Cup-affiliated driver was Chase Briscoe in fifth place. Bubba Wallace also managed to finish in a fine 11th place, with Kevin Harvick in 15th and Daniel Suarez in 17th.
Kyle Larson was the only Cup-affiliated retiree in the Truck Series race. On the bright side, he has a second bite of the cherry, with the Cup Series race later on. This will be his chance at redemption and a shot at establishing himself as the King of Dirt. With his prowess in Late Model racing and Modified racing, Larson's pride could be on the line.
ADVERTISEMENT
Article continues below this ad