WATCH: Kyle Larson, Hamlin, Busch & Logano Lose It as NASCAR Drivers Read 'Dad Jokes' on Father's Day
Published 06/20/2022, 3:08 AM EDT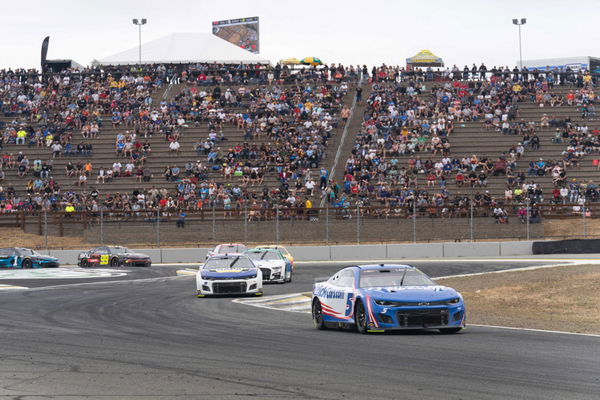 This Sunday, the world celebrated Father's Day and NASCAR decided to join the festivities. So, a handful of Cup Series drivers got together to shoot a special Father's Day video. The theme of the video was cracking 'dad' jokes, and the drivers had a really fun time. The drivers involved were Kevin Harvick, Kyle Busch, Kyle Larson, Aric Almirola, Austin, and Ty Dillon, Brad Keselowski, and Denny Hamlin. Even Michael McDowell, Corey LaJoie, and Joey Logano got in on the act.
ADVERTISEMENT
Article continues below this ad
Harvick said, "What do you get when you run behind a car? Exhausted". Busch read, "What sound does a witch's car make? Broom Broom". Meanwhile, Larson joked, "Why couldn't the green pepper practice archery? Because it didn't habanero". Aric Almirola said, "What do you call a fish with no I? Fsh".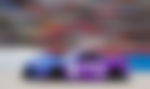 Who else cracked dad jokes besides Kyle Larson?
ADVERTISEMENT
Article continues below this ad
Next up was Austin Dillon who said "Where do the bees go to the bathroom? The Bee Pee Station". Then, Brad Keselowski said, "My daughter said that I could never make a car out of spaghetti. You should have seen the look on her face when I drove pasta". Hamlin read, "Rest in peace boiled water, you will be mist". McDowell said, "What kind of music do chiropractors listen to? Hip pop"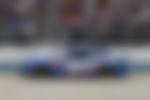 LaJoie said, "Why did the car get rid of its engine? It was acting a fuel." Meanwhile, Ty Dillon joked, "Why can't motorcycles do push-ups? Because they are always two tired." Finally, Team Penske driver Logano probably had one of the best jokes and it clearly showed on his face. He said, "What do you call a toothless bear? A gummy bear," After that, he lost his composure and had a good laugh.
ADVERTISEMENT
Article continues below this ad
It is also worth mentioning that all of the above-mentioned drivers are proud fathers themselves. So, we can be sure that they would have cracked a few dad jokes at home as well.
WATCH STORY: Dale Earnhardt Jr. Shares His Dad's Signature Screwdriver Recipe