WATCH: Mark Martin Has a Scary Accident at Michigan in 2012
Published 08/21/2021, 1:00 PM EDT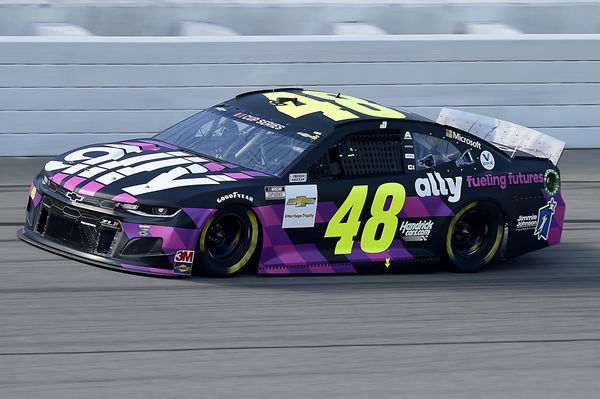 This weekend, the NASCAR Cup Series will make landfall at the Michigan International Speedway. The Cup drivers have visited the track on several occasions and there is a lot of history surrounding the speedway. However, Mark Martin would dearly love to forget about the 2012 Cup Series race at Michigan.
Apparently, he was battling with Kasey Kahne, Bobby Labonte and Juan Pablo Montoya at the time. Kahne was hunting down Martin, while Montoya and Labonte were just ahead. Suddenly, Labonte got loose on the exit of the corner, and Martin and Kahne followed suit. Montoya managed to escape unscathed, but the drama unfolded behind him.
ADVERTISEMENT
Article continues below this ad
Martin's #55 car spun all the way into the pit lane and had a hefty impact against the wall. To be honest, the pit crew near the car had a lucky escape. The impact was so great that it ruptured the oil tank and sprayed oil on the concrete. Fortunately, there was no major fire, and crews were able to quickly prevent one from breaking out.
It was a bad day for Mark Martin
ADVERTISEMENT
Article continues below this ad
Owing to the accident, poor old Martin was unable to continue the race and his day was done. It was especially disappointing because he had snatched pole position at the Michigan International Speedway. Meanwhile, Kahne started fifth with Montoya and Labonte in 25th and 28th, respectively.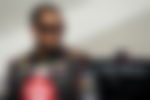 "That was a pretty freak angle that I got at that," Martin said. "I'm not sure what you could do. It could have been really bad if I would have got in that hole a little deeper, where it caught me in the door instead of in the crush area back there."
ADVERTISEMENT
Article continues below this ad
While all that was happening, runner-up Brad Keselowski confessed that things could have been worse. According to the Penske driver, there is a time when the safety advancements make people complacent. However, all that goes out of the window when there is a crash like Martin's.